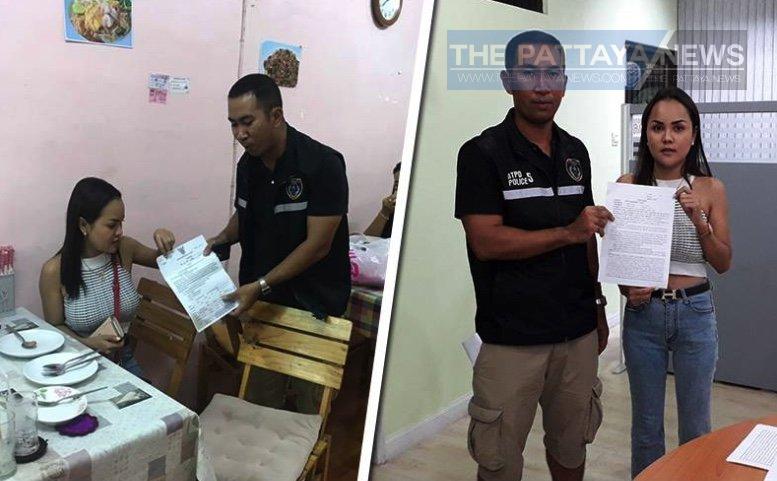 Chonburi-
Photo Credit: Daily News
Daily News reported that the Thai police served a warrant on a 31-year-old woman who ran a bar offering underage girls for sex in Pattaya.
Sudarat Leelabut or Nanthachai, 31, known as "Orm" was arrested at a restaurant in Nong Prue, Chonburi this weekend.
A warrant was issued for her arrest in July of 2017 on charges of offering girls over 15 and under 18 for sex and running an establishment employing underage sex workers.
The media said that she ran a well-known bar in Pattaya in a popular bar district since 2014.
She was arrested and released with her bail returned in 2017 but prosecutors later decided to press the charges that were named in the warrant.
She has been on the run since but was taken into custody on Saturday after her arrest at the restaurant following an anonymous tip to the local Police.