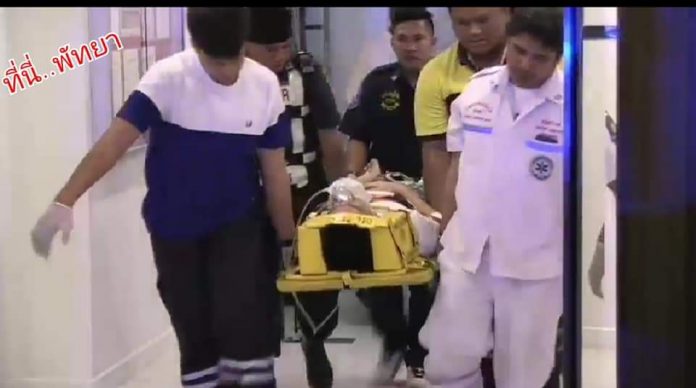 In the very early morning hours of Sunday, August 11, 2019, a 17 year old male Thai teenager was reported by local rescue services and Pattaya Message Thai news to have fallen from a high floor at a luxury condo near Soi 12 in Jomtien, Thailand.
The teenager, whose name The Pattaya News has chosen to withhold due to being a juvenile, was reported by emergency rescue services from the Bangkok Hospital to have broken both of his legs. The exact floor he had fallen from was not immediately made clear to the press. Pattaya message reporters referred to the floor as "very high" and that it was very lucky the teenager had survived.
Relatives of the teen, who were also present in the condominium at the time, stated to Pattaya Message reporters that they did not see the teen fall and believed it was an accident.
Police continue to investigate the incident while the teen recovers in a local hospital from serious but non life threatening injuries.
Original Thai and photo source: Pattaya Message