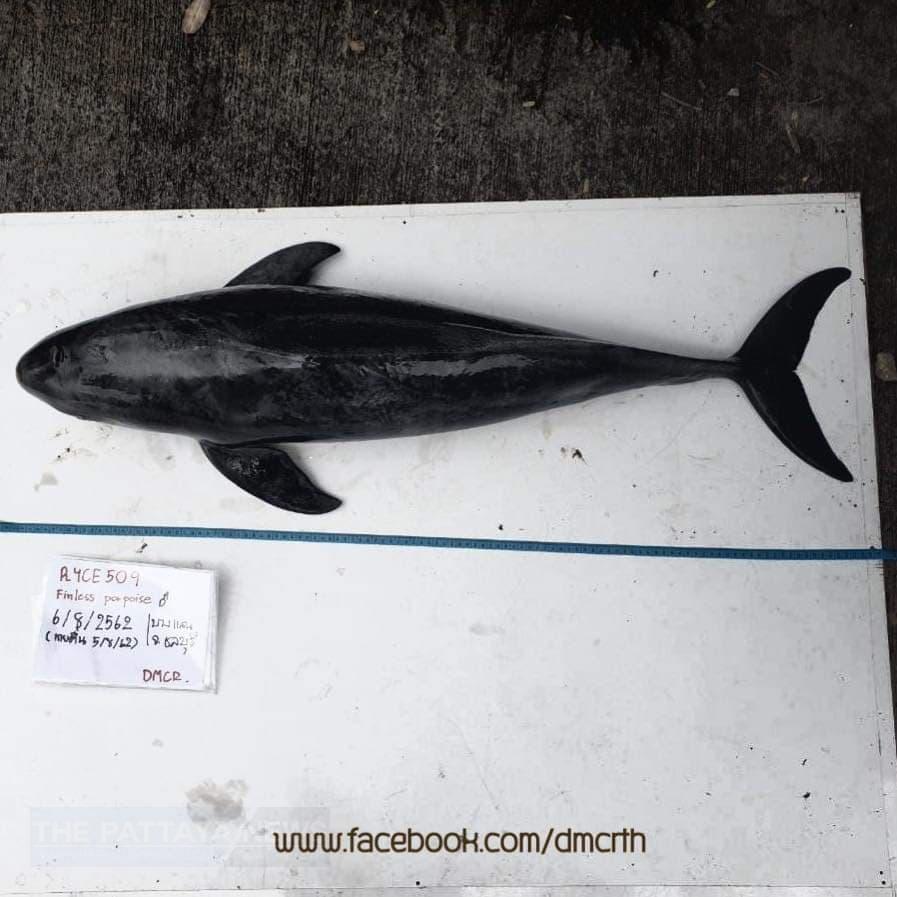 Finless porpoise found dead on Chonburi beach PHOTOS: DMCR Bangsan –
A Finless porpoise was found dead on Bang San beach yesterday afternoon, August 6th, 2019. Officials at the Department of Marine and Coastal Resources (DMCR), Chonburi office, were notified about the dead dolphin and informed the local press through its social media.
The DMCR reports that the male juvenile porpoise is 107 centimeters long.
The DMCR reports that following autopsy scratches were found on its body, as well as wounds from fishing equipment, were also found. The autopsy shows that the porpoise has recently also been injured from an unknown blunt force impact.
It is believed that this could be the cause of death. However further examination is being conducted.
The Pattaya News notes that this is the second dead porpoise or dolphin found in the local Gulf area within just over a month. Our article on the previous incident can be found here:
Dead Dolphin seen near Koh Larn, believed caught in fishing nets