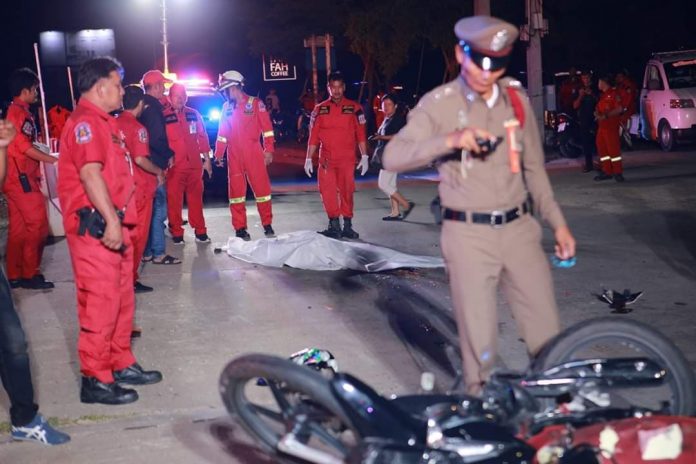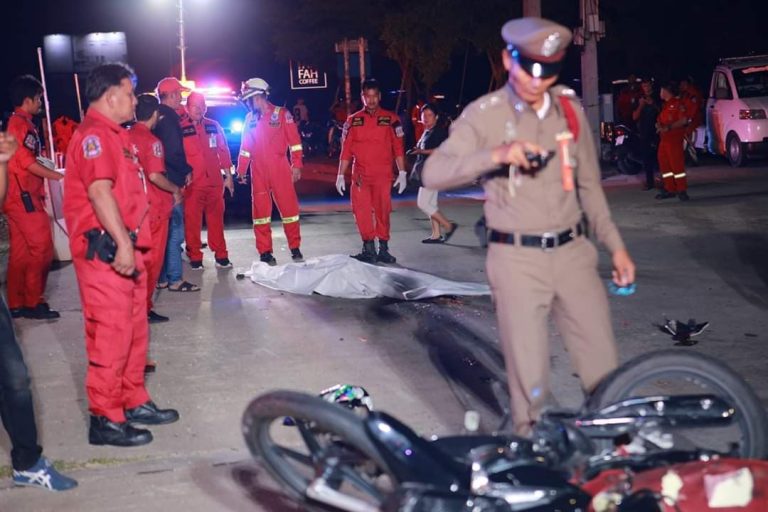 19-year-old Thai man dies in a motorbike accident in Chonburi
PHOTOS: Dragon Rescue Chonburi
Text: The Pattaya News
A male motorbike driver was found deceased by Dragon Rescue Services after responding to a call near Nongmon Market in Samet, Mueang Chonburi District last evening August 5th, 2019.  The teenager had collided with road construction barriers and crashed before he was run over by a large truck suffering severe head trauma.
Upon arrival at the scene, Dragon Rescue Services found a heavily damaged motorbike and nearby was the body of the motorbike driver who was identified as 19-year-old Premchai Fakseemuang. His remains were taken to a local hospital.
The truck driver involved in the accident was waiting for Chonburi police at the scene. The driver told Dragon rescue workers that the motorbike had attempted to overtake his truck on the right-hand side at high speed.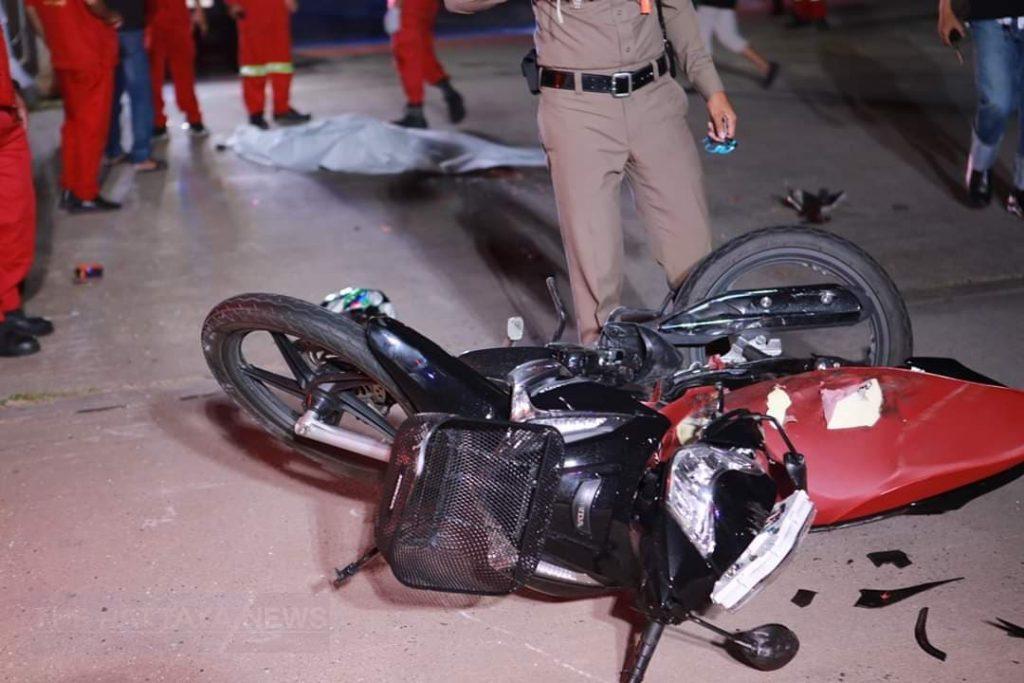 However, the right lane was currently under construction with several barriers and light signals on the road which prevented the teenager from being able to correct his course. The motorbike collided with the barriers before Mr. Fakseemuang fell off under the truck's wheel, dying instantly from severe head trauma according to the rescue workers.
Police are continuing their investigation.