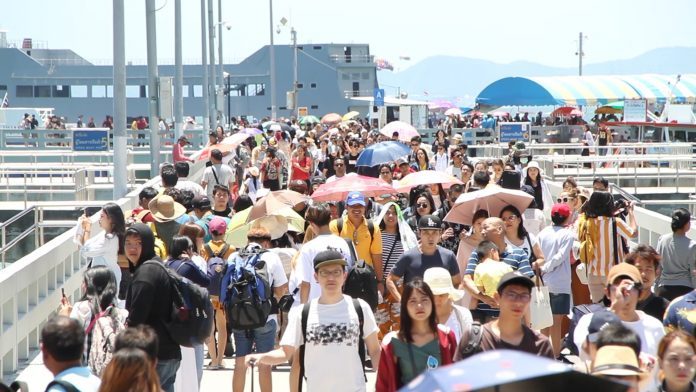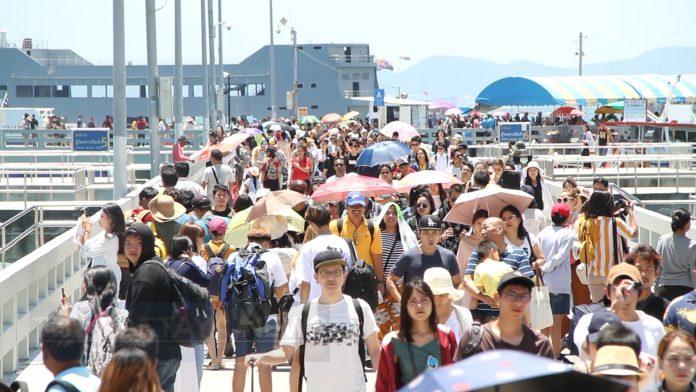 The head of the Tourism Authority of Thailand has painted a very rosy picture of foreign and domestic tourism in Thailand. 
This comes after reports from the majority of local business owners in Pattaya that this low season has been very difficult.
According to Yuthasak Suphasorn, the TAT chief, he claimed today, July 29th, 2019 that current nationwide trends showed that domestic Thai and foreign tourists would be spending a whopping 820 billion baht in the third quarter (July to September) – 9% up on the same period last year.
He stated that an estimate of 9.7 million foreigners was expected to visit – up 7%. Their spending of 530 billion would represent an 11% increase on last year.
Meanwhile, in regards to the domestic market, it would see a 6% rise in tourists and a five percent increase in revenues overall.
This all pointed to a fourth-quarter rise that would enable the TAT to post figures at year's end that met their annual targets, according to Mr. Suphasorn.
Meanwhile,
Reports recently suggested that tourism in places like Phuket, Pattaya and Chiang Mai was 30% down on last year. Some business reporters, such as speed boat operators in Pattaya, were reporting being down as much as 80%. However, several resorts and businesses catering to the wealthy or "two-week millionaires" claimed to be doing fine or even up year over year when interviewed in recent weeks.
Additionally, the tourism numbers stated by TAT have even been disputed by different ministries within the government.
It's definitely a confusing landscape out there with many different sectors disagreeing on exactly where tourism stands currently.
Here are some of those recent articles:
Ferry operators, Bali Hai officials say Holiday tourism is up year over year to Koh Larn
Speed boat operators, beach vendors, claim up to 80% less tourists vs. prior year for current holidays
Ministry of Tourism releases official half year tourism statistics, slight increase, Indians drive tourism
Report from Ministry of Tourism that tourism is up disputed by different government Ministry, accused of spin doctoring