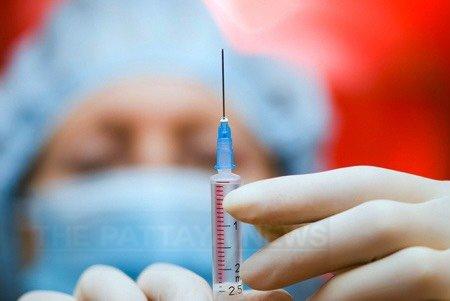 Bangkok-
Thai men worried about their manhood have been warned not to inject themselves to increase their size.
Dr. Akhom Praditsuwan from the Thai public health department said today, July 25th, 2019 that despite countless warnings Thai men were still trying to make themselves bigger to impress the opposite sex.
The risks in doing this were the possibility of getting viruses from infected needles and even developing cancer due to complications, according to Dr. Akhom.
He stated that many men were so desperate to increase their size that they were using folk remedies and injecting almost anything into their penis in an attempt to increase the size.
Dr. Akhom said substances that the Health Department have seen injected included vegetable oil, olive oil – even lard.
None of these would increase size or efficacy, he said.
Harsh penalties await those who profess to be doctors and carry out penile injections.
The penalties range from 3 years in jail and a 30,000 baht fine for carrying out such operations to 5 years and 100,000 baht for running a clinic to do so.