Pattaya-
At 8:30 PM on July 2nd, 2019, Mr. Thanawat Muangwong, 49 years old, stabbed his former wife, Miss Wassana Yumchem, 34, in front of her apartment just outside of Central Pattaya.
Mr. Muangwong waited for police and rescue workers to arrive while calmly smoking cigarettes in front of Miss Muangwong who was in critical condition with stab wounds to her abdomen. She was taken to a local hospital where she remains under care and in serious condition as of this morning, July 3rd, 2019.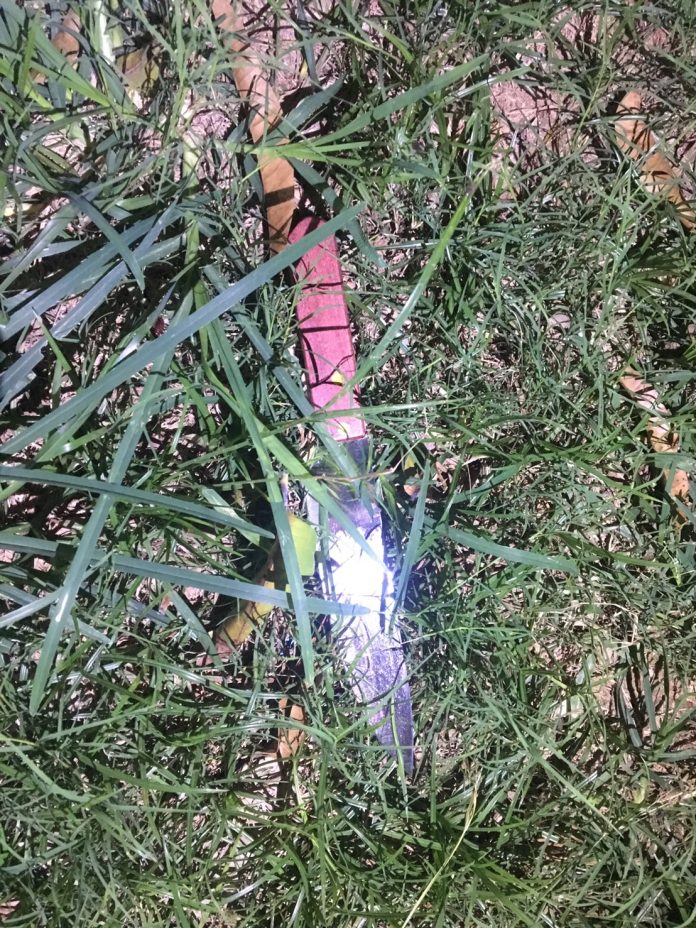 Mr. Muangwong stated to the police that he was stressed out and upset that his ex-wife was talking to other men on the LINE application and today his stress had boiled to a point where he decided to go to her apartment and stab her. He knew what he had done was wrong and that he would be punished for it so he chose to stay and wait to be arrested and admit to his crime.
Police will charge Mr. Muangwong with multiple offenses, including assault with a deadly weapon and attempted homicide.
Editors Note: The original version of this post on social media stated Mr. Muangwong had stabbed a man, that was incorrect.