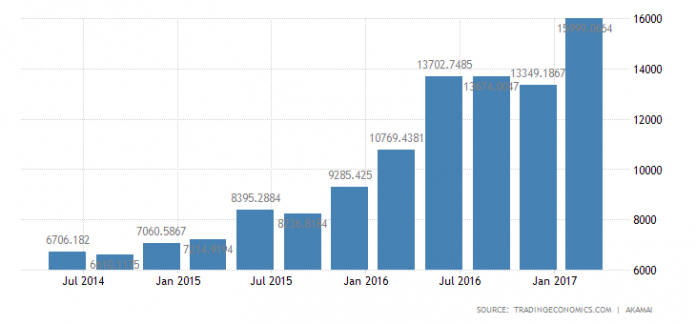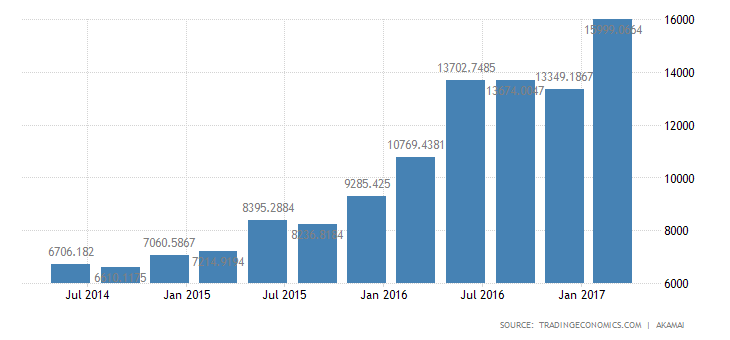 Thailand-
Thailand's Digital Economy and Society Ministry plans to invest THB 5 billion (approximately USD 162.7 million) for the upgrade and development of the country's internet infrastructure. The government awarded the contract for this project to state-owned operator CAT Telecom, The Phnom Penh Post reports, citing Atcharin Phatthanaphanchai, permanent secretary of the ministry. Dubbed the 'Asean Digital Hub', the project includes three phases, namely the increase of network capacity on the borders, the capacity upgrade of the nationwide network and the submarine cable system; and the deployment of a new international submarine cable.
In the first phase, CAT expanded internet capacity by 2,300 Gbps in border areas connecting Cambodia, Laos, and Myanmar. Investments in this project reached THB 2 billion. CAT invested THB 1 billion in the second phase of the project and is currently performing tests on the equipment installed at 151 communication stations nationwide.
The agency has also increased the capacity of its existing submarine cable network by 770Gbps, linking Thailand with Singapore, China through Hong Kong, and the US. The upgraded infrastructure can now handle 7,512Gbps of internet traffic for the entire country.
The third phase includes the deployment of a new submarine internet cable connecting Thailand to Asia-Pacific countries, namely Singapore, Hong Kong, Japan, Thailand, China, Vietnam, Malaysia, Philippines, and South Korea.
According to CAT Telecom president Sanpachai Huvanandana, the operator plans to sign investment and construction agreements with partners in July and August. The new submarine cable will be deployed by 2022, CAT Telecom's president added.