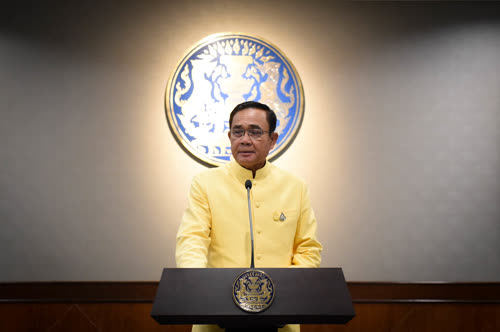 BANGKOK, 19 June 2019(NNT) – Thailand is hosting the 34th ASEAN Summit and venues and security measures have been prepared. Prime Minister Prayut Chan-o-cha called on the people to pay attention to the ASEAN Summit.
As chair of ASEAN this year, Gen. Prayut said every Thai should pay attention to the Summit, which will impact Thailand's future. At issue are security, economic and social affairs of the ASEAN community and measures to cope with the trade war. As chair of ASEAN, Thailand is steering the next ASEAN meeting, scheduled for the end of this year. Over 180 smaller meetings are scheduled throughout this year.
Leaders of the 10 ASEAN member states are scheduled to attend the 34th ASEAN Summit at The Athenee Hotel, a Luxury Collection Hotel in Bangkok, and at more than 10 other venues. The ASEAN flags and Summit symbol have been prepared by officials of the Ministry of Foreign Affairs while police are patrolling around the venues and rollingp out security measures.
The Summit is scheduled to begin tomorrow with a meeting of the ASEAN permanent representatives followed by a meeting of senior ASEAN officials on Friday. The ASEAN leaders are scheduled to be at the Summit on Sunday.
Members of the media can use the press center at Grand Center Point Hotel where computers, communication equipment and a parking lot for TV vehicles are provided. The press center opens today. Members of the media who have registered with the Ministry of Foreign Affairs are strictly screened for security reasons.
Credit-National News Bureau of Thailand