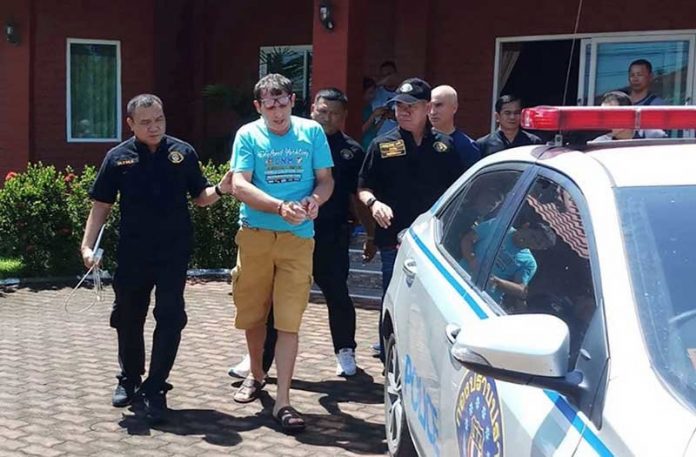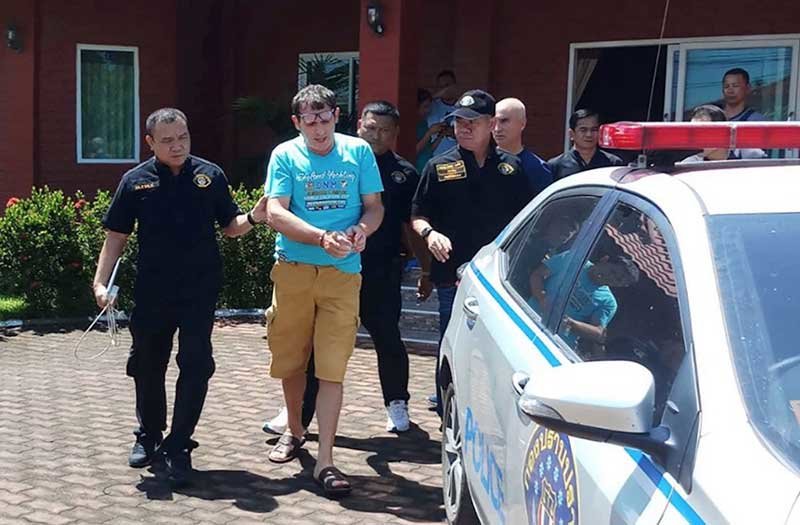 Pattaya-
A wanted Italian man who is accused of posing as Hollywood movie star George Clooney in order to sell clothes online has been arrested in Pattaya.
Francesco Galdelli, 58, and his wife Vanja Goffi, 45 — dubbed the "Italian Bonnie and Clyde" by the Italian Media were arrested at a luxury villa in Bang Lamung on Saturday, June 15th, 2019.
The pair fled Italy in 2012 after being sentenced to eight years in jail for fraud.
One of their scams according to police included the sale of fake Rolex watches online. Rather than sending the luxury watches, the couple would often send boxes containing salt to unsuspecting customers.
"During interrogation, Francesco confessed to claiming to be George Clooney and opening a clothes business to trick people into sending money," according to a statement from Thailand's Crime Suppression Division.
The arrests came after the authorities in Italy contacted Thailand's Crime Suppression Division who had the couple under surveillance.
The couple had also previously been sued by George Clooney himself who in 2010 told a Milan court they had used his name fraudulently in order to promote a bogus clothing brand called "GC Exclusive by George Clooney."
After moving to Pattaya in 2014, the couple had established themselves as well known and upstanding members of the expat community. Mr. Galdelli was known to regularly donate money to local children's charities.
In 2014, Mr. Galdelli was arrested at the Dusit Thani hotel in Pattaya but was able to abscond after allegedly paying a prison guard 20,00 baht.
The couple are now being held by police in Pattaya before their scheduled extradition to Italy.