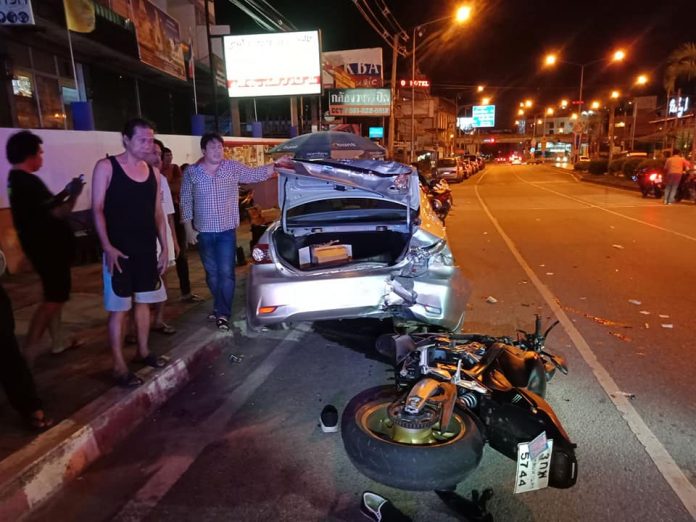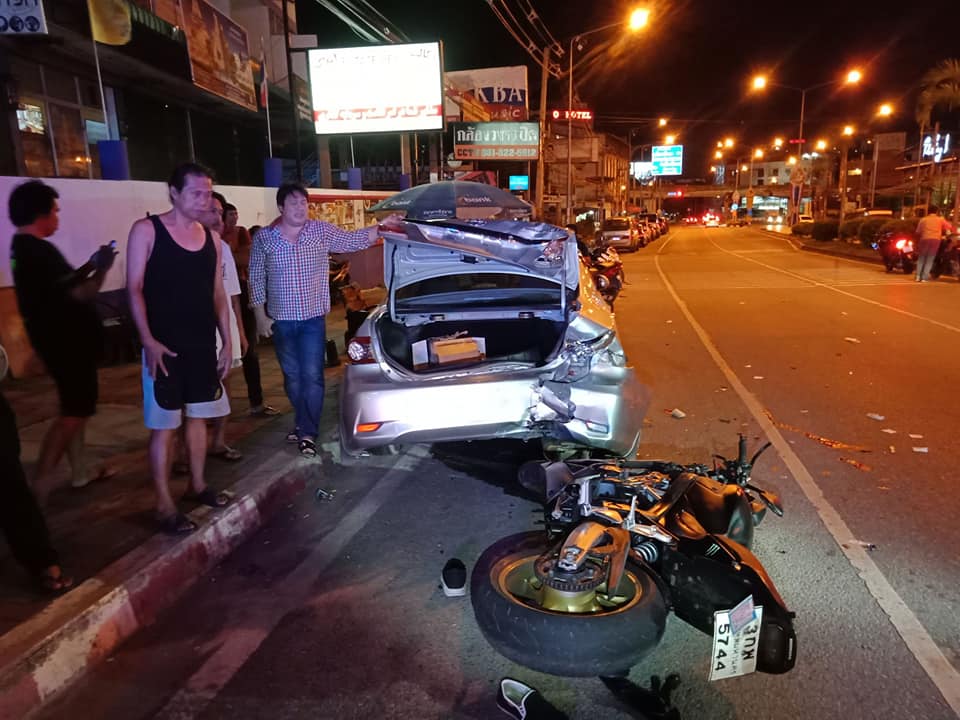 Jomtien-
A man on "big bike" strikes and kills a Russian Tourist on Thappraya Road.
At 1:00 AM this morning a man with no identification but believed to be in his early twenties struck and killed a 37-year-old Russian Tourist on Thrappraya Road near the underpass to Pattaya while she was trying to cross the street.
Witnesses stated the driver of the 650CC bike was driving at high speed when 37-year-old Anna Kisna was struck trying to cross the street. The man's bike then crashed into a parked car nearby. He was wearing a helmet.
Medics at the scene did all they could to save Ms. Kisna, who was here on vacation with friends, but she passed away at the hospital.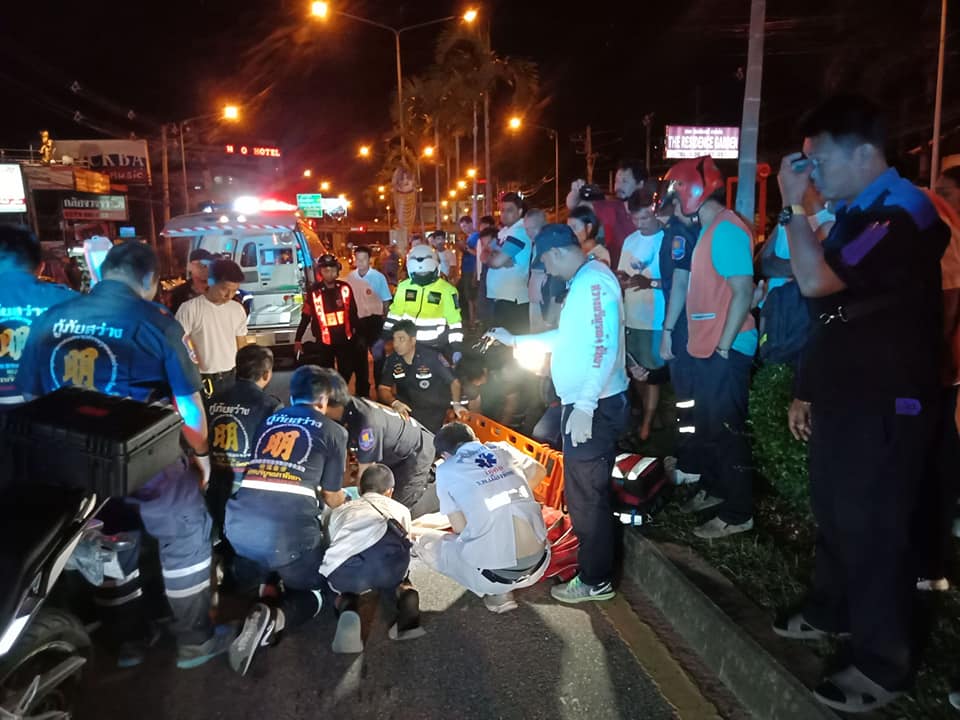 The unidentified driver suffered serious but non-life-threatening injuries and is now at a local hospital where police will attempt to identify and interview him after he has significantly recovered.
We will have more on this story as we get it. Police have stated speed was definitely a factor but did not state if alcohol or drugs were involved.