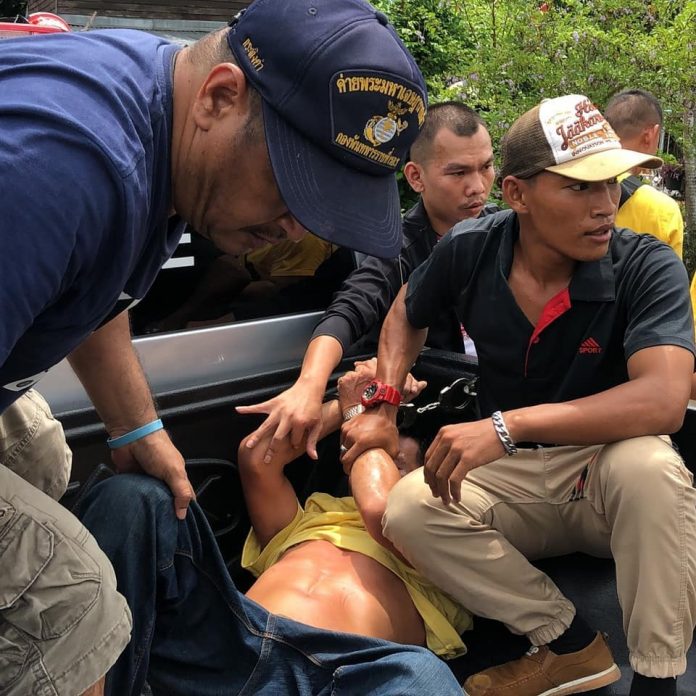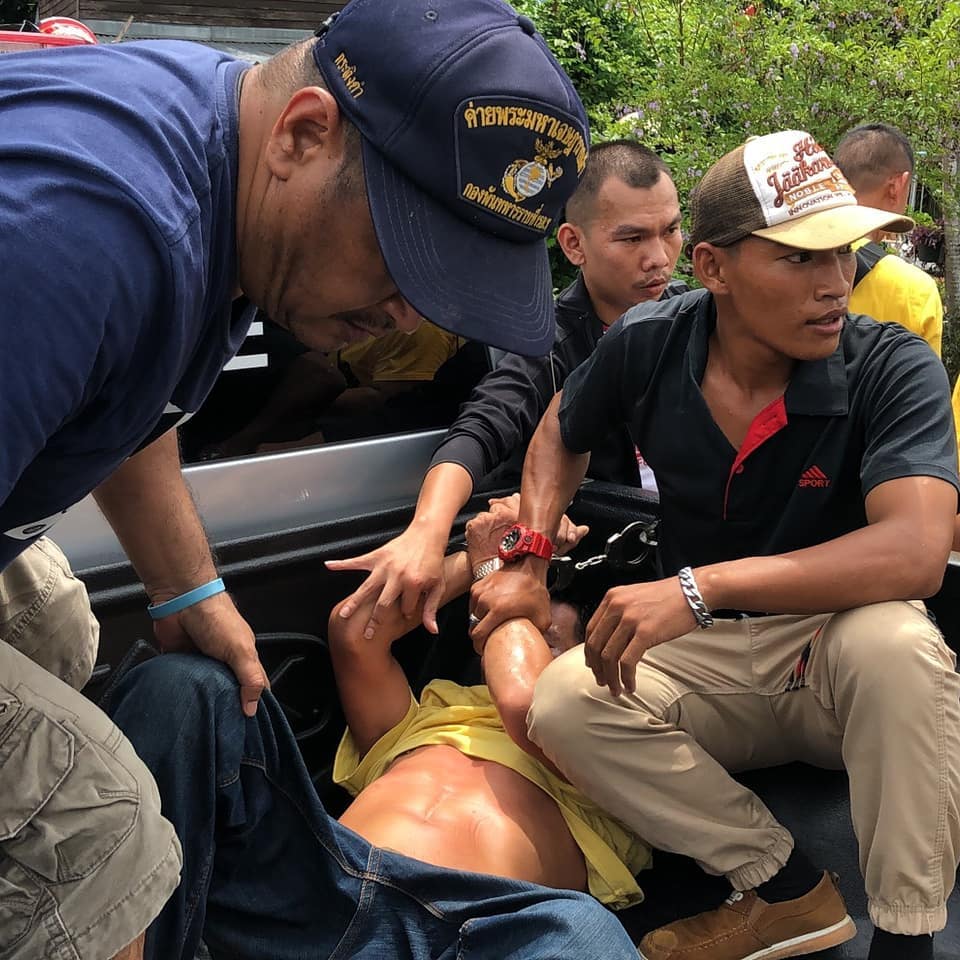 Pattaya-
At 130PM this afternoon, May 27th, 2019, Banglamung and Pattaya Police responded to a call about a man who appeared to be on drugs threatening his in-laws on Soi 31 located off of Sukhumvit
.
Upon arrival, Police Col. Chakthip Parapuntakul from the Banglamung Police station found Mr. Bunsri Dasom, 40 years old, in a highly intoxicated and drugged state with a large knife acting hostile to everyone
Mr. Dasom refused to surrender and police officers had to forcefully take him down. He injured one police officer by slashing him in the arm. The police officer, who has not been named, was immediately taken to a local hospital.
It took nearly eight police officers to take down the man as he was in a maniacal state and refused to comply. They had to use multiple sets of handcuffs to control him. He was taken to the police station for multiple charges including attacking a police officer and possession of drugs.
House owner and former mother in law Mrs. Saeng Singsoeur, 64, stated Mr. Dasom had been married to her daughter for some time but they had broken up after he was arrested multiple times for drugs. He had just recently been released from prison in April police confirmed to the Pattaya News for a sentence for drug possession.
Mr. Dasom had begged for forgiveness and was given another chance when released by the family to move back into the home. However, his drug habits continued and escalated to the point of today's incident. Police found multiple drugs in his room, primarily yabba and Crystal methamphetamine.