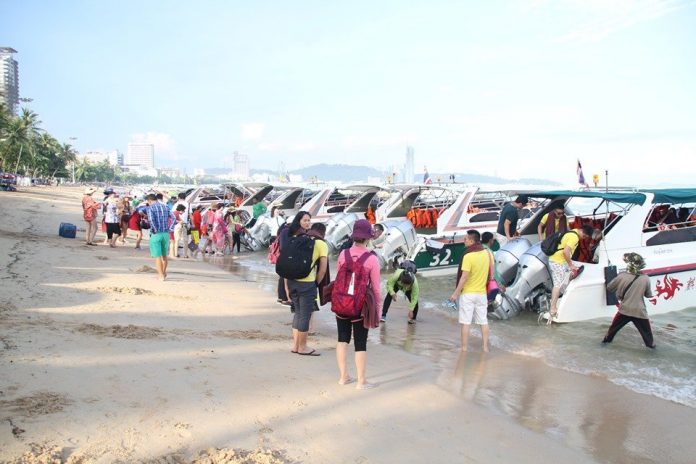 Local residents and vendors have complained to the media that tour operators that bring tourists, primarily Chinese and Indian, to the islands and for tourist attractions in Pattaya bay are disregarding the orders of the government set in place nearly a year ago.
One year to the day, the government and local officials, responding to complaints from residents, stated that all speed boats must pick up and drop off tourists at the Bali Hai pier, which is designed for this purpose.
However, at the time the pier was not fully completed and was unable to meet the demand and number of boats and the speed boat operators began returning to the practice of directly picking up and dropping off tourists on the beach.
Residents say the tour buses, which usually park near the Hard Rock and A-1 Hotels, cause traffic issues and large groups of tourists crossing the road block traffic and the sidewalk as well, making it difficult to exercise or walk on the pathway on the beach.
They are hoping that the government and local officials take action and enforce the rules that they set down now that the pier has been enlarged and that there is enough room for the majority of the boats to pick up and drop off tourists.