Soi Bongkot 8-
Next to Nirun Condo in Central Pattaya is a large wooded area that has been the source of frustration for local residents for quite some time now.
We have reported on this previously, as the area, which is about 4 to 5 rai in length, has become a dumping ground for trash. The street is surrounded and lined with trash and the wooded areas are covered in various trash, including furniture, garbage bags, food, old clothing, construction materials and more.
Residents asked for local media, including us, to film and take photographs of the area as they attempt to bring the issue to the attention of the City council and local officials.
It has been previously cleaned but the area remains a dumping ground and now, in the words of local residents, looks worse than ever.
The wooded area also has attracted according to the residents' dozens of stray dogs, rats, insects and even wild boar have been claimed to be seen in the area digging through the mounds of trash. The residents say the soi is dangerous to walk due to the number of animals the area has attracted that will sometimes chase locals and tourists.
Here are some pictures and a video we took this afternoon.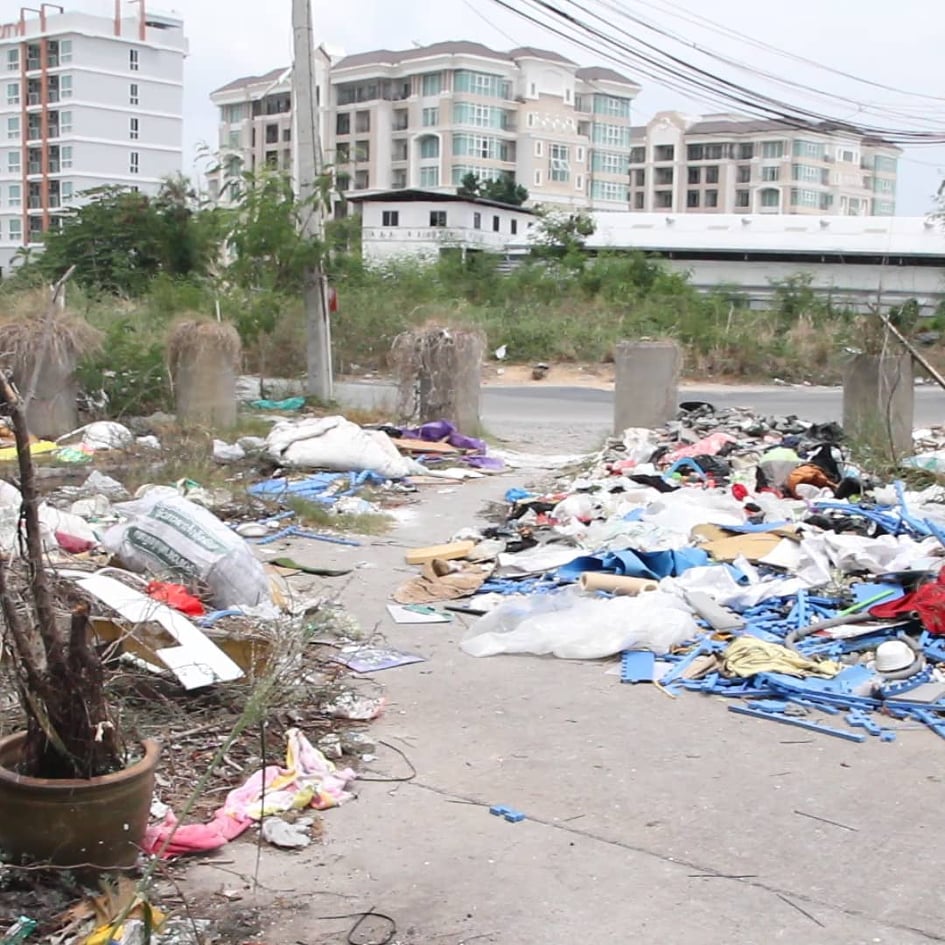 https://www.facebook.com/Thepattayanews/videos/2345123945773104/