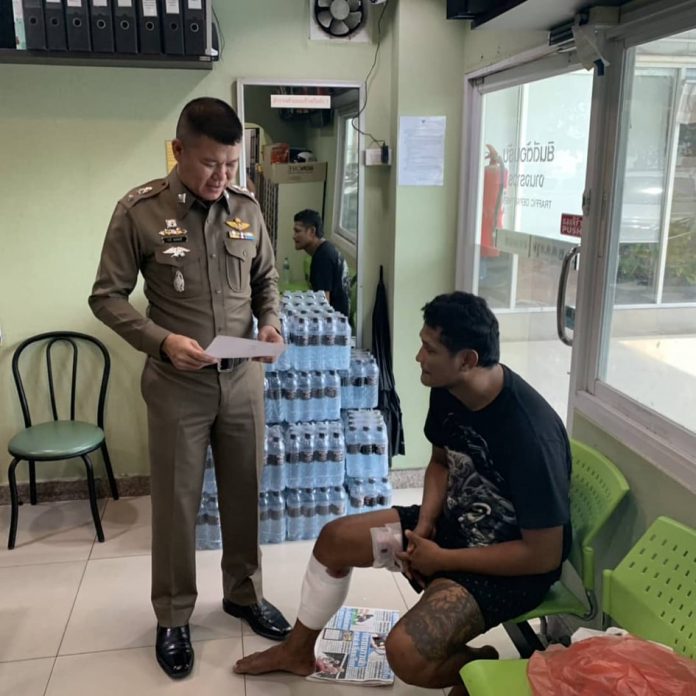 Pattaya-
A 30-year-old Thai man attacked a local police officer with a small knife after trying to run through a checkpoint on his motorbike this morning on Soi Bongkot 3, off of 3rd Road today, May 7th, 2019 at 1030 AM. The police officer shot the man twice in the leg to bring him down in self-defense.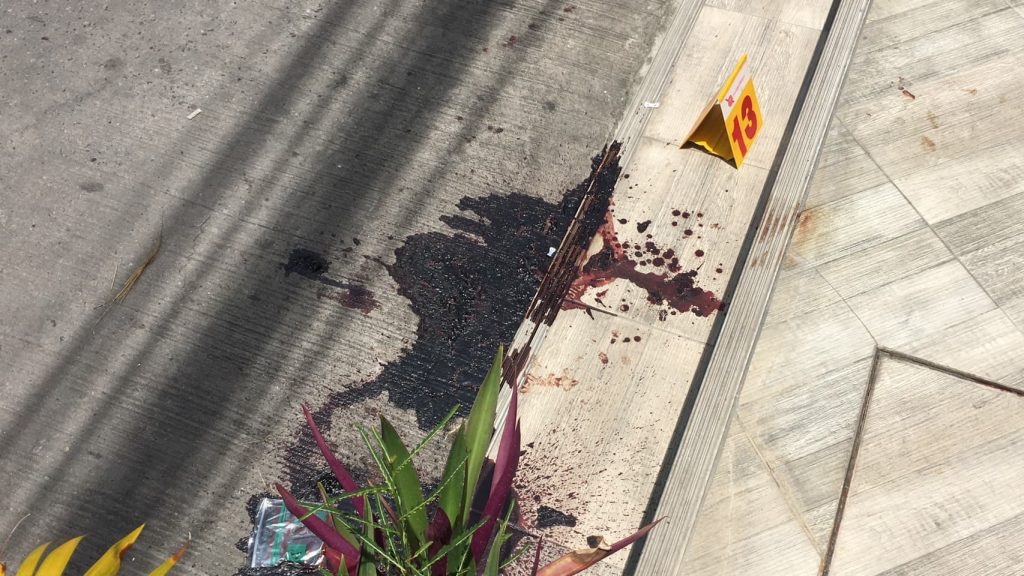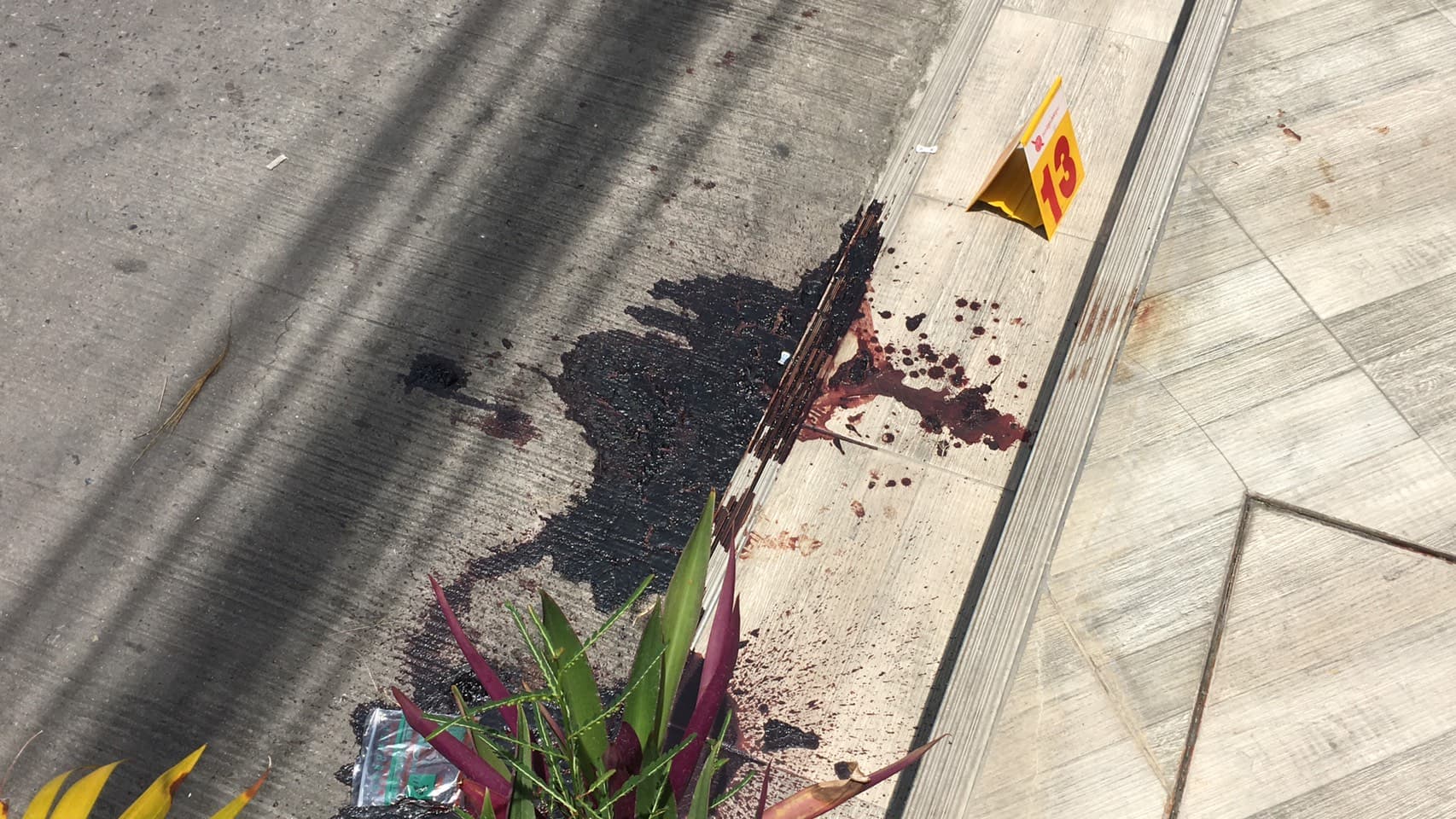 The suspect, Mr. Somchai Bunsri, 30 years old, also tested positive for methamphetamine and was several times over the legal limit for drinking alcohol as well.
The incident happened when the officer, named as Srisri Srisawad, translated from Thai, was manning a motor vehicle checkpoint on Third Road. The officer stated that the suspect approached the checkpoint at high speed and showed no intention of stopping. The officer followed the suspect onto Soi Bongkot 3, calling for backup as he pursued the suspect.
On Soi Bongkot 3, in front of several witnesses at local businesses, Mr. Bunsri stopped his motorbike and challenged the officer with a pocket knife according to the witnesses and the officer.
The officer fired a warning shot and told the suspect to drop the weapon, however, the suspect charged Mr. Srisawad according to the witnesses.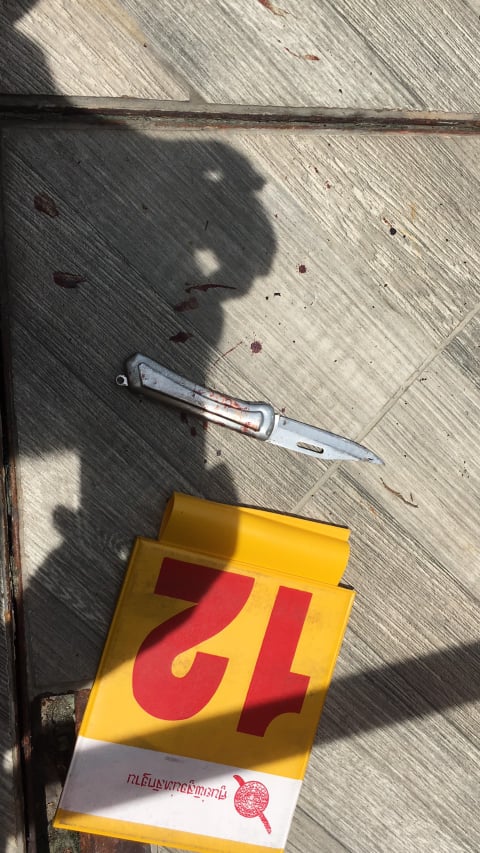 At this point, the officer was forced to shoot the suspect twice in the leg to bring him down and secure him until additional police officers arrived.
Mr. Bunsri was given medical treatment at the scene by rescue services and despite being shot twice was not severely injured. He was brought to the police station on Soi 9 and tested positive for drugs and being intoxicated.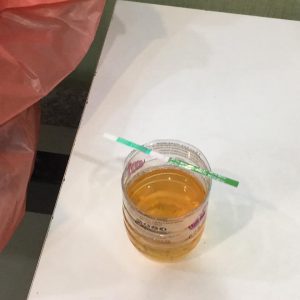 The city police chief, Prawit Choosing, stated that CCTV will be reviewed and in accordance with department procedures the officer will also be investigated to ensure that his conduct was appropriate for the situation.
The police chief also stated that Mr. Bunsri has been arrested four times before for drug-related offenses and will face several charges for the morning incident. He also said Mr. Bunsri has confessed to the incident and to attacking the officer, using drugs and drinking while driving. He remains in custody with no bail at this time.