Pattaya-
If you have lived in Pattaya for any length of time one thing you may have noticed, and been frustrated with, is the seemingly never-ending amount of insects, bugs and overall pests that invade our homes, offices and personal spaces. If you are like me, you have tried any number of self pest control measures but it never seems to permanently fix the problem. Luckily, we here at The Pattaya News have a suggested solution that will help you stop tearing your hair out and enable you and your family and friends to have a pest free environment.
The solution? Pest Control Pattaya!

Recommended by us, Pest Control Pattaya is located on Soi Siam Country Club and is easily reachable on their Facebook at https://www.facebook.com/pestcontrolpattaya or by phone at 099 272 8323. They are open 10 AM to 8 pm every day except Tuesday and Sunday when they close at 5 pm.
They are able to deal with small bugs such as termites, ants or cockroaches but are also able to deal with mice and rats, hornet and bee nests and the notoriously difficult to get rid of bed bugs.

In fact, nearly any pest issue is not too large for them to handle and they are happy to talk over the phone or in person about your specific needs.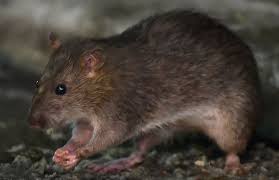 Their website which contains additional information is https://pestcontrolpattaya.com/.
Directly from their website, you can choose yearly servicing, biannual packages, or just a one-time service. Deeply rooted problems such as termite infestations and bed bug infestations often require a professional survey and treatment(s). Please note that inspection of your property is free of charge!!!
Yes, that is right! They will come out and look at your specific needs for free with no obligation or cost and speak to you in English or Thai. FREE!
Prices can vary depending on the job but you will find them to be reasonable and professional regardless of the quote. A base list of their prices can be found here:
https://www.untoldpattaya.com/blog/dangerous-insects-bugs-pattaya-thailand
The good news is that Pest Control Pattaya can handle these issues and help you through the process end to end. Additionally, if you have pets of your own they will ensure that they make sure your loved furry friends are taken care of and protected during the entire process.
Call them today at 099 272 8323 and let your Pest issues go away and get back to your normal routine and schedule. They can also be reached on LINE at this number.

Finally, you can use their contact form located on their website directly if you wish here:
https://pestcontrolpattaya.com/contact-us/
We know firsthand the issues one can have in this city and we choose and suggest them to handle your needs. They can also help hunt down and remove dead pests in your home such as very difficult to find rats and mice that may have died between the walls or in hard to find locations. Nobody wants to deal with the scent of a dying rat so we suggest them to resolve to this issue.