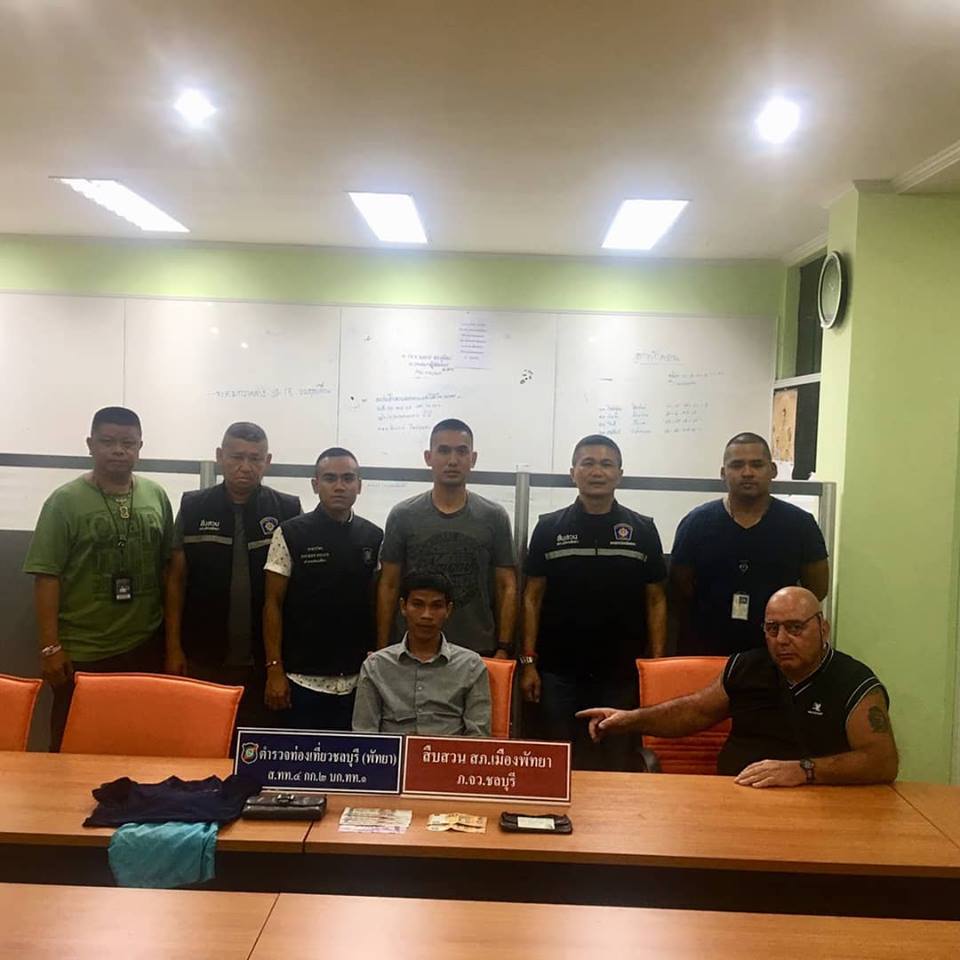 Jomtien-
A 63-year-old Belgium man, Mr. Luc Rapoye, reported a theft to police at his apartment that took place in the early morning hours today of April 25, 2019.
Mr. Rapoye said he was drinking at a popular beer bar in the gay area of Jomtien when he met 29-year-old Mr. Thalang. They drank together for several hours and Mr. Rapoye invited the Thai man home to watch a movie.
Upon arrival, Mr. Rapoye admitted he was heavily intoxicated and went to the bathroom to shower. Upon leaving the bathroom he discovered Mr. Thalang was gone….and so was his wallet, clothes and other valuables that were not specifically named to the press.
Police used CCTV this morning to identify Mr. Thalang leaving the apartment in a rush and tracked him to his home nearby where they discovered the stolen goods after an initial denial.
Mr. Thalang, caught red-handed with the stolen valuables, confessed to the crime.