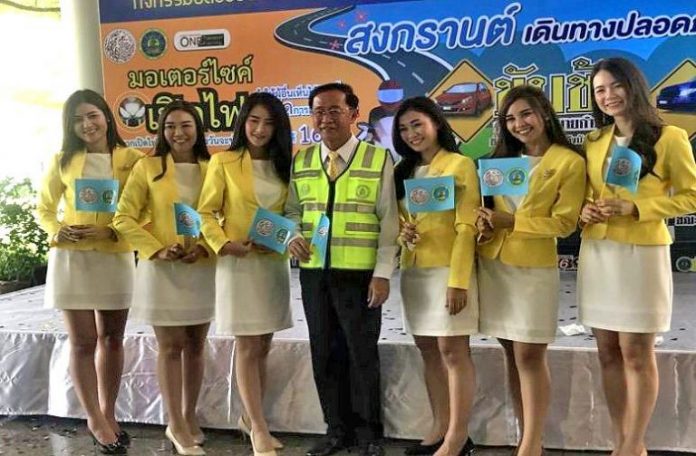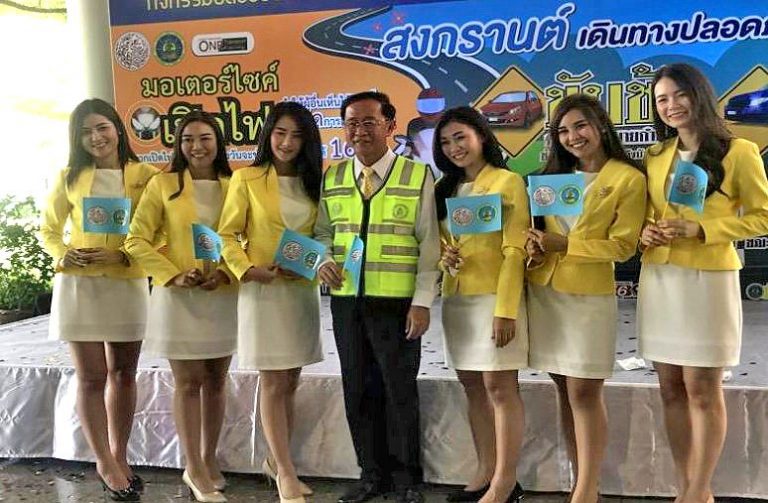 The chief of the communications ministry says that the Thai authorities are aiming for a 10% reduction in accidents on selected and particularly dangerous roads. They also want to see a 5% reduction in the country's total number of road accidents.
This is a modest goal but a reachable one as in prior years authorities stated the goal would be ZERO deaths or accidents.
They have identified 111 roads around the country deemed as high risk for road fatalities that will receive special attention from police during the holiday break.
Minister Arkhom Termphaisit was all smiles posing with Thai promotional ladies in a press event at the Department of Rural Roads.
Around the country, checkpoints are being set up for the massive exodus of traffic from the city and tourist areas back to home towns for the annual Thai New Year celebration.
The seven days of danger Songkran traffic reporting campaign starts officially tomorrow.
Zero tolerance for drunk driving will take place during the festival with impounding of vehicles, strict jail sentences and high fines taking place.
DUI Checkpoints are expected around the country including Pattaya.