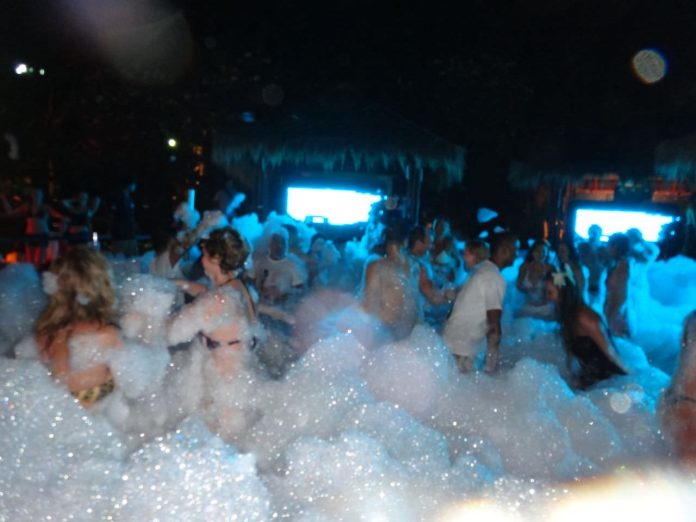 iThailand-
The Thai Royal Police announced at a press conference late this morning in Bangkok that the decision has been made to ban all foam parties nationwide for the Songkran Festival. This includes private hotel parties.
Deputy police Chief Chalermkiat Sriworakhan stated that the decision was made to ensure the safety of tourists and locals during the festival. He gave examples of how last year 25 year old Sangtai Besdart was electrocuted during a foam party. He also stated the foam blocked roads and had caused accidents.
Additionally, he stated that foam parties are not part of a traditional Songkran and that focus should be on celebrating the festival traditionally and not with raucous parties. He also reminded locals and tourists that there would be no tolerance revealing outfits or nudity and that that outfits like bikinis were not traditional or respectful to the spirit of the festival.
This continues a spate of announcements of ensuring Songkran is more traditional this year with the upcoming coronation of His Royal Majesty the King in early May.