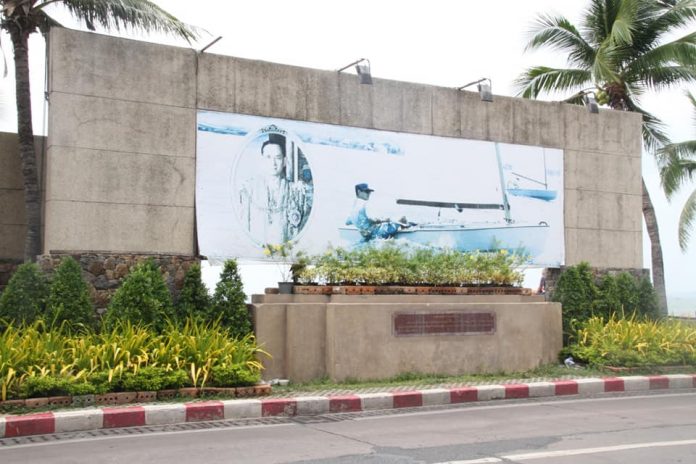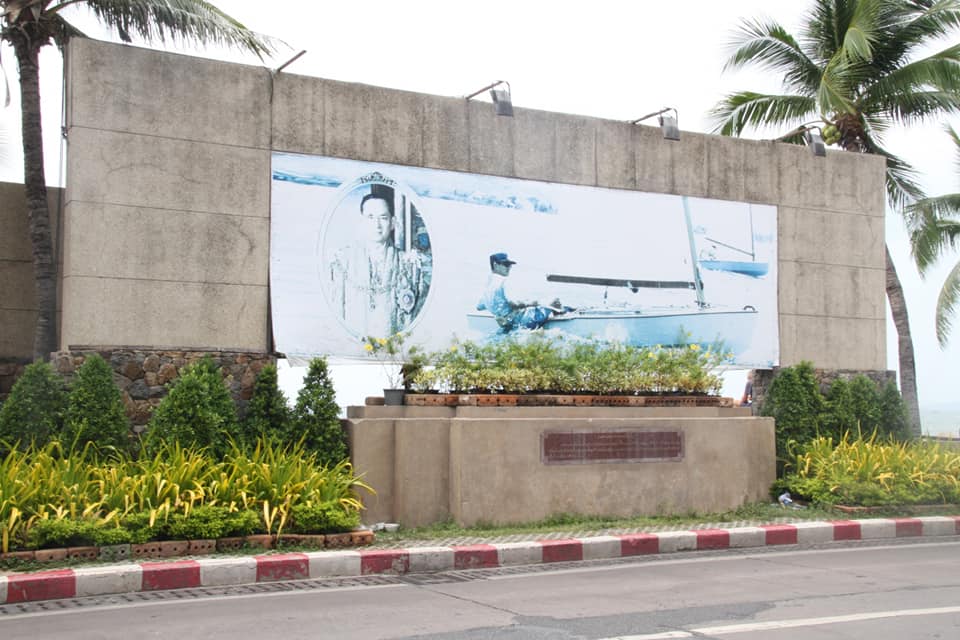 Pattaya-
This afternoon Pattaya City Officials including officials from the Fine Arts Department, The Department of Education, a Vice Mayor and the City Mechanics Office toured the memorial in the center of Beach Road dedicated to his Majesty King Rama IX.
This memorial, which highlights His Majesty's love of sailing and winning participation in the sailboat competition in the December 16th, 1967 games on Pattaya Beach, has eroded and is in a dilapidated state, causing concern from locals and tourists. The date of December 16th is now enshrined as Thailand's National Sports Day in honor of this occasion.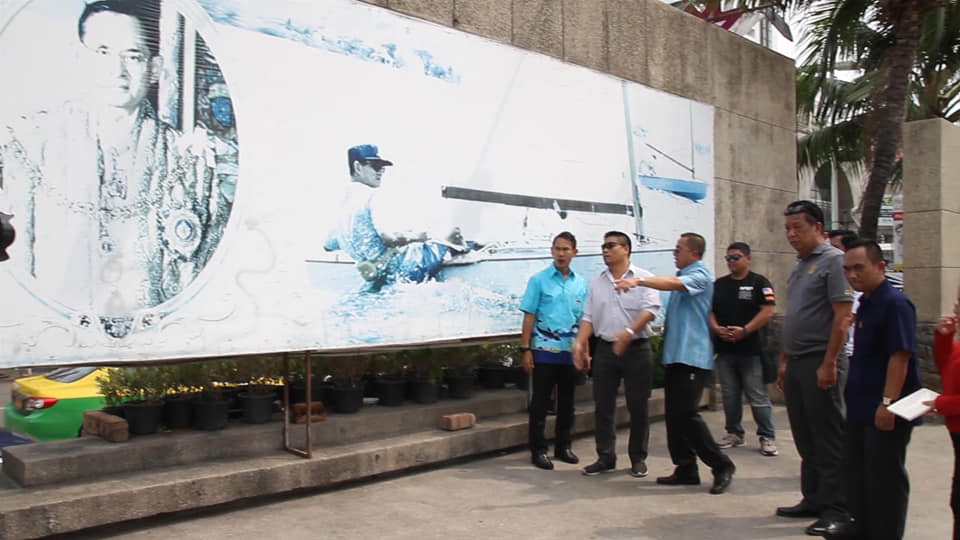 The officials stated they will be putting together a plan to restore the memorial to a new state and ensure it properly shows respect to His Majesty and honors his legacy and love of sailing.
The final plan will be sent to the Royal Palace Office for approval.
If you would like to read more about the memorial and His Majesty The King's passion for sailing, here is a great article from Pattaya Mail by Peter Cummins.
Editors Note: Any negative comments regarding the Royal family will be removed and the user banned from the page under Thai Law. Thank you.