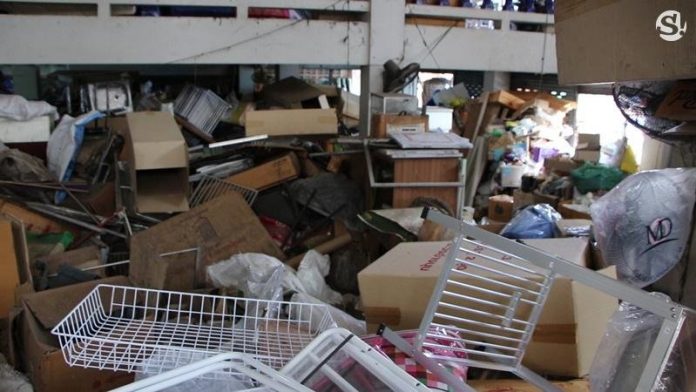 http://video.sanook.com/player/1359689/
Courtesy: Sanook News.
Pictures: Sanook
Sanook reported that a shop in Northern Thailand that has been called the messiest and most disorganized store in Thailand is holding onto its title.
The shop in question is the "Manuphanit" store near the Surasi five way intersection in downtown Phitsanuloke.
A couple of years ago it gained the accolade and Sanook went back to see if things had improved.
They hadn't.
Owner of the odds and ends store Aree Kengphanit, 56, was still the only one who could tell you where something was.
But not to worry – locals love the store that has been in operation for ten years.