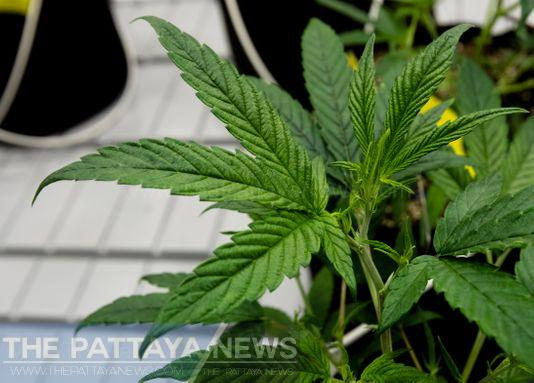 Two representatives of the online group "Ganjachon" went to Laem Chabang police yesterday to outline their proposals for a fair to be held in April that is expected to attract up to 3,000 people.
Aaron Everley, 32, and Chorkhwan Chorphaka, 33, assured Laem Chabang police chief Pol Col Khamhaeng Kanthawong that everything would be legal.
They said there would be no drug taking or drug possession at "The Fifth Thailand Ganjachon" gathering to mark World Ganja Day.
The event – expected to attract 2,000 to 3,000 people – will be held on April 20th at the Runway 3119 market near the Laem Chabang airport link station.
Suggestions had been made online that the gathering would just be an excuse for people to get together and smoke, buy and sell weed.
Chorkhwan said that people would be coming from all over the world to explain about growing ganja and the current legal position. Everything would be legal and above board according to Thai laws.
Seed experts from Amsterdam – among the top three of experts in the world – would give their experience and explain the current legal situation regarding ganja all over the world.
Danish experts would be providing an exhibition and advice about the medical marijuana field.
In addition rappers and a well know DJ would provide music.
Security would ensure no one had weed, she said.
Pol Col Khamhaeng received their report but said that his officers would be there on the day to make sure that everything was as they had outlined.
Ganjachon – the name emblazoned on the t-shirts of the people who went to the police yesterday – has 350,000 followers throughout the world.
The name roughly means "Ganja People" in Thai.