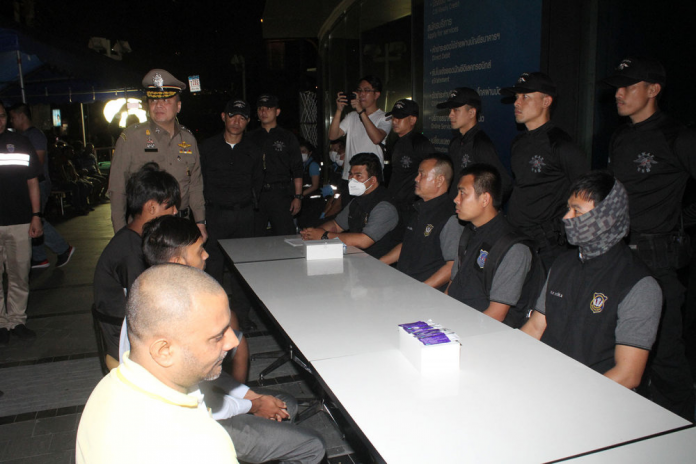 More than 400 foreigners and 79 Thais, allegedly involved in immigration offences, were arrested on Thursday after raids across Thailand.
Immigration Police Bureau deputy chief Pol Maj-General Itthipol Itthisarnronnachai told a press conference in Bangkok on Friday that Thai authorities carried out simultaneous searches at 227 locations.
Of the 417 foreigners who were arrested – mostly from Myanmar, Laos and Cambodia – 248 were charged with "illegal entry to Thailand", while 16 others from Cambodia, Laos and India were charged with "overstaying visa". Another 153 were charged with violating the Royal Decree on the Management of Migrant Employment or other related immigration related charges.
Some 79 Thais, who allegedly harbored the undocumented foreigners or failed to notify authorities about the foreigners staying on their premises within 24 hours, were also arrested, he said.
This was the 45th immigration crackdown, bringing the total number of locations searched to more than 6,000 nationwide, where a total of 7,910 offenders were arrested.
Meanwhile, immigration police and related officials arrested four Chinese men on Thursday who allegedly worked at an oilfield service company in tambon Bo Rang of Phetchabun's Wichien Buri district without work permits.
The four Chinese nationals were identified as Jiang Yongbao, 45, Wang Kupeng, 35, Gao Liming, 30, and Gao Zhidong, 36.
Source: The Nation