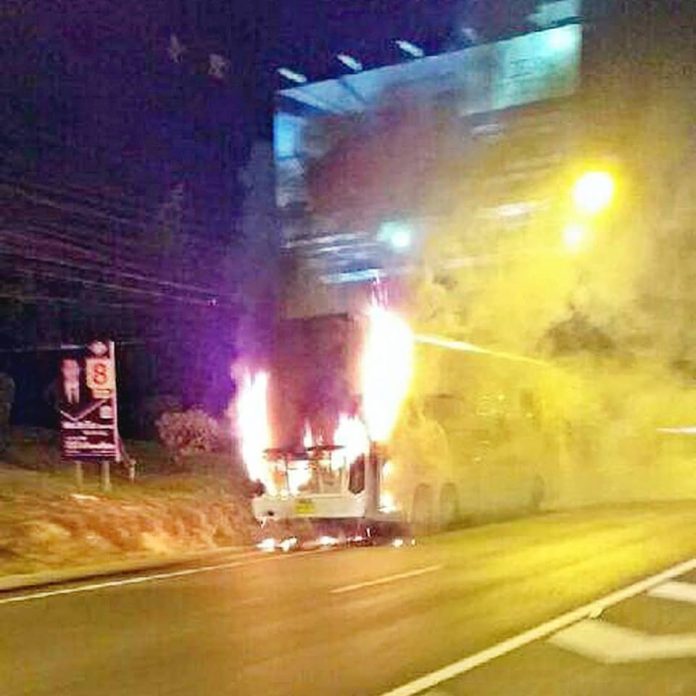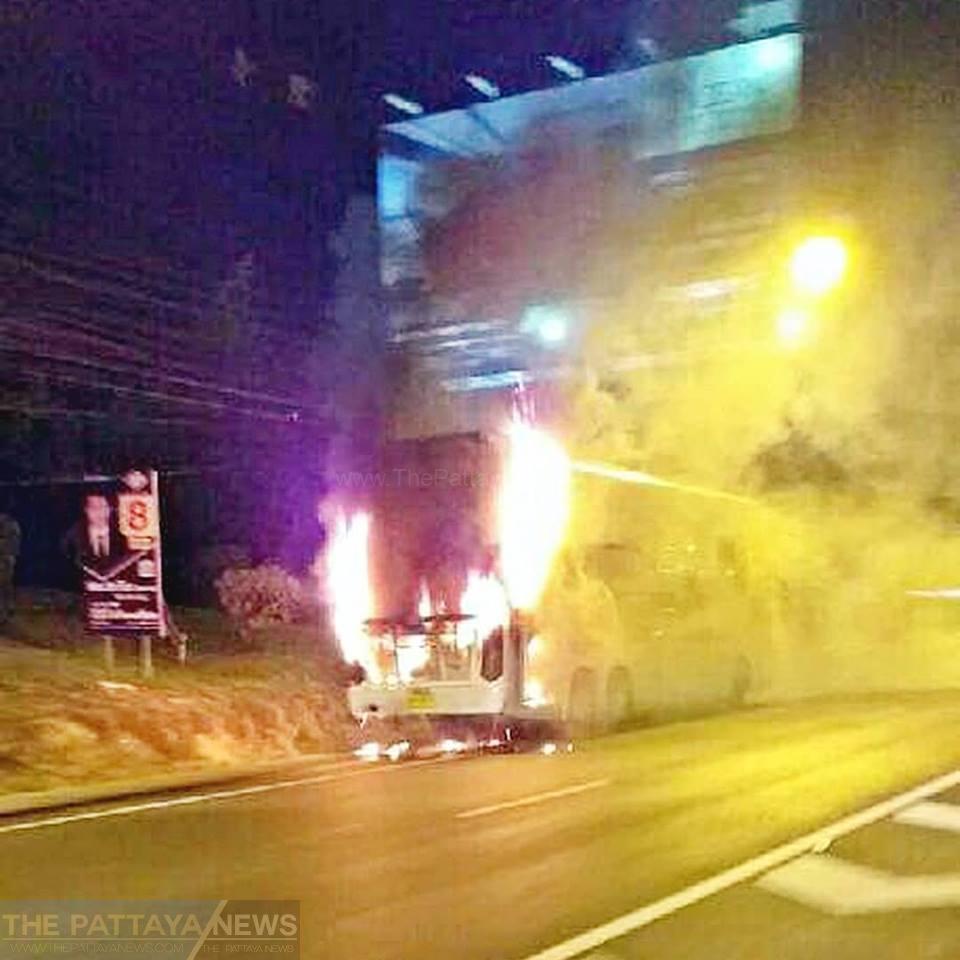 Pattaya-
At 730 PM tonight a tour bus carrying 23 Chinese tourists caught on fire while travelling on the highway near Ocean Marina Yacht Club.
Another driver, a 30 year old Thai man, who was behind the bus noticed the fire and caught the attention of the bus driver by continuing to keep his horn and driving next to the bus until the bus pulled over.
The bus driver and the good Samaritan helped get the tourists to safety as fire fighters and rescue workers were called.
Due to the quick work of the good Samaritan and the driver responding quickly not a single person was injured.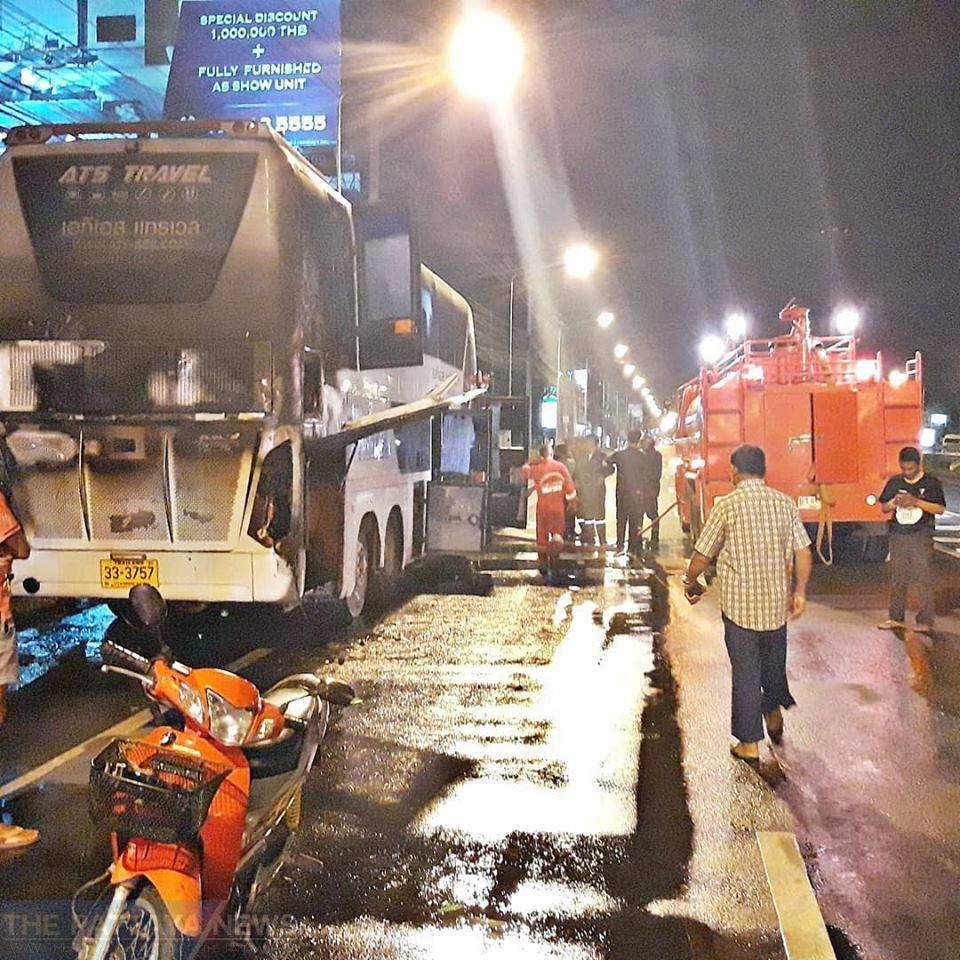 The tourists who were shaken but safe were picked up by another tour bus from the same company and police are investigating the cause of the incident. The company, operated by Scania and ATS Travel, will also be conducting their own investigation they have stated to the press.