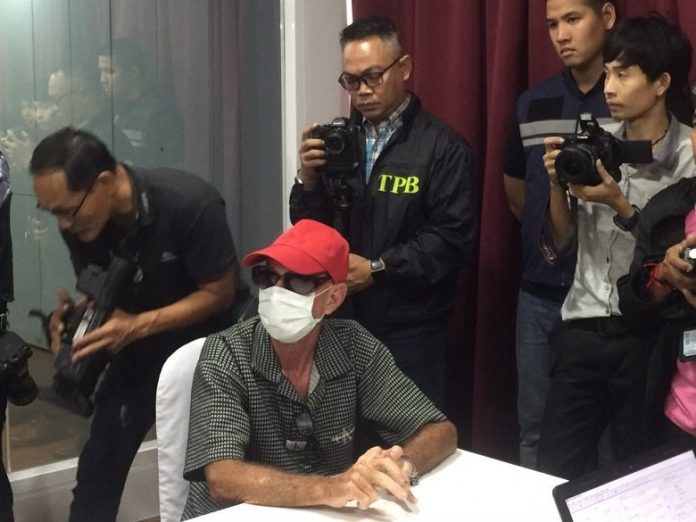 From The Nation:
A 68-year-old man from the Netherlands, wanted for transnational human-trafficking crimes and who had been laying low in Thailand over the past decade, has been arrested in Chon Buri province, Immigration Bureau chief Pol Lt-General Surachet Hakpal told a press conference on Tuesday.
Suspect Jacob Jan Schipper, wanted in his home country over charges of human trafficking, forced prostitution and human smuggling, as well as tax avoidance and filing false information in tax payments from January 1997 to March 2000, was arrested on Sunday at a condominium in Soi Na Chomthien 24 in Sattahip district.
Police also seized cash in various currencies – Bt1.5 million, €13,800 (Bt490,000) and US$8,030 (about Bt250,000) – and bank accounts containing a total of €579,237.
The arrest stemmed from a request from Interpol to help apprehend Schipper, who had allegedly conspired with accomplices to threaten and force 11 women into prostitution, to smuggle Brazilian women from the Netherlands to another country for the flesh trade, and to arrange the smuggling of five other women into the Netherlands for ill-gotten gains, Surachet said.
The Dutchman has initially been charged for overstaying his visa for nearly five years, while police have also asked the Anti-Money Laundering Office to trace the suspect's transactions with a view to seizing more of his alleged ill-gotten assets, the Immigration chief added.