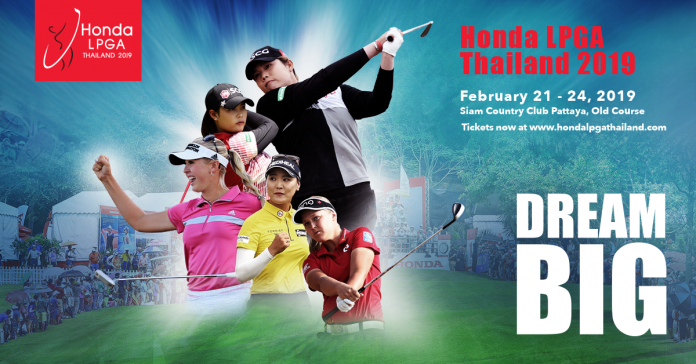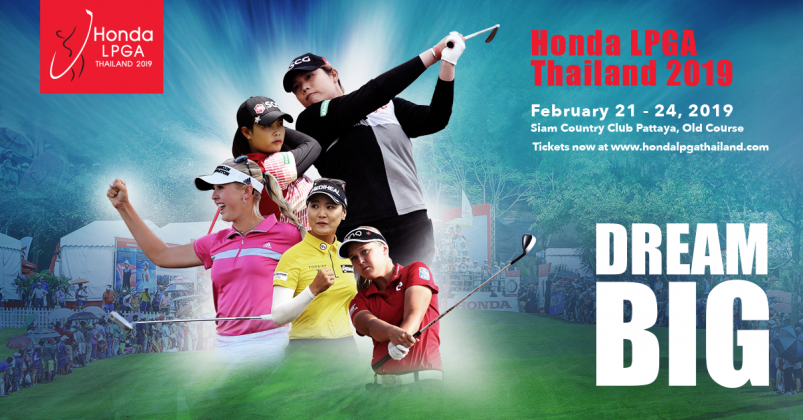 Honda LPGA Thailand, Pattaya-
ENNY SHIN AND DANIELLE KANG THAW OUT IN THAILAND
For 26-year-olds Jenny Shin and Danielle Kang, the chilly temperatures in Las Vegas, Nevada were too low for their liking and they couldn't escape to the heat and humidity of Thailand quick enough.
"It was snowing in Vegas [when I left], and it still is snowing," said Shin, who couldn't wait to arrive in Chon Buri. "The highest it was getting to maybe 32 degrees, I was like, 'I can't wait to get to the Thailand, I can't wait to sweat.' I haven't sweat in a long time unless I hit the gym, so this is quite nice for me."
"I love playing in the heat, but it's pretty hot right now," said Kang, who returned a flawless first-round 65 on Thursday. "I think mostly I play well it's because I'm trying to focus more on other the other things, like drinking water, going to the bathroom, keeping myself cool, eating. All of that is just very crucial to play well in the heat."
JUTANUGARN SISTERS PLAYING IN FRONT OF HOME CROWDS
The Jutanugarn sisters both expressed excitement during the first round at Siam C.C. on Thursday but it took World No. 1 a few holes to get into a groove after feeling nervous playing in front of her Thai fans. Her scorecard included an eagle, six birdies, two bogeys and a double-bogey, hitting nine of 14 fairways and 13 of 18 greens.
"Today was so much fun," said Ariya with a hint of sarcasm. "I hit it everywhere. I hit 3-wood like 280, and another hole I hit 80 yard, so so much fun."
"I was pretty much not nervous, but like it's exciting, on the tee, on the first hole," said older sister Moriya, who carded a 3-under 69. "Lots of fans came. I didn't think it was going to be as much because it's first round. It's of course a busy week for us, but we try to enjoy it. Every moment here is always great. Fan support, great golf course, playing home country. Nothing much that you can ask for."
JENNIFER SONG SETTING TRENDS FOR OTHER GOLFERS
Jennifer Song arrived in Thailand last week to get a few days to practice and get acclimated to the weather since she couldn't stand the cold fronts that hit Orlando during the offseason. Song refused to let the cold weather stop her from training, so she decided to set up a practice facility in her own backyard.
"I mean, sure Orlando is known for nice weather, but I don't know, for some reason this winter we had some cold fronts coming in. I did not feel like going out there to practice, so I just decided to buy some nets for the back of my house and I've been practicing at home. It's been very convenient."
After Song, Eun-Hee Ji and Sung Hyun Park followed suit and bought practice mats for their backyards too.
"I was the original one," said Song proudly. "I am the O.G. I bought it in mid-December and everybody else decided to follow me."
SUWANNAPURA ACES IN HOMELAND
Thidapa Suwannapura made the first hole-in-one of her career on No. 4 with a 7-iron from 165 yards during the first round of the Honda LPGA Thailand. Her ace was even more special surrounded by her family and friends that followed the native Thai player.
"The people who are walking with me today, they were like, 'Go, keep going, keep rolling, keep going!' I was just looking at it and the ball disappeared. I'm like, 'Ahhh, okay,' that's the first time I made a hole-in-one in a tournament, even a professional tournament. That was cool."