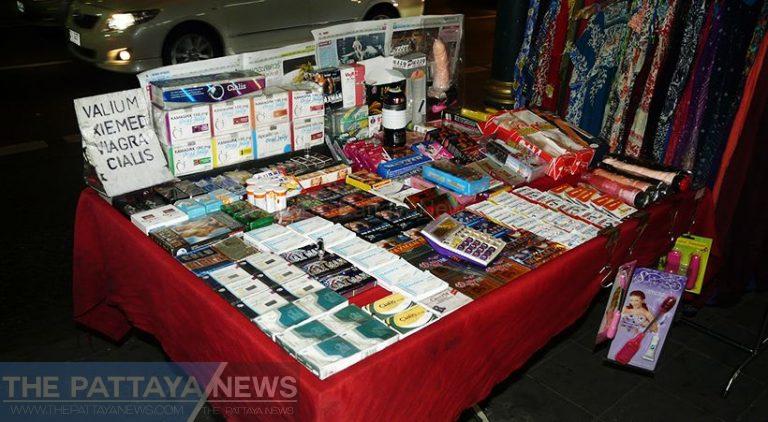 Bangkok-
2 million baht worth of sex toys, aphrodisiacs, and fake viagra were seized last night (Tuesday) from ten stalls operating in the Nana area of Bangkok.
Police teamed up with the military and protection services to execute the raid following several complaints by the public of the vendors (operating in soi 3/1 area) selling illegal items on the street disregarding copyright laws. They also stated that many tourists were offended and disturbed by the items for sale.
The public protection services had already issued warnings for them to clear out at the end of last year but to no avail. They also said that some of the drugs being sold by the vendors could be harmful and their type of business could affect Thailand's reputation.
The police have charged the vendors with possession of and distributing drugs without a license as well as selling restricted obscene items. The large haul was displayed in front of Lumphini police station.
It is unclear where the seized items will go.