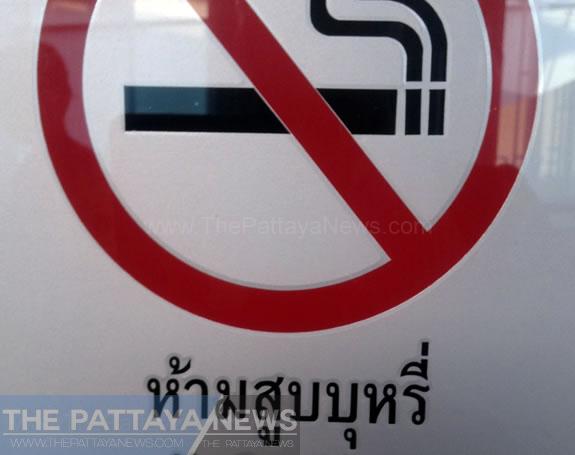 Bangkok –
The Department of Disease Control (DDC) has launched the Public Health Ministry's regulations on smoke-free areas which came into effect from February 3, 2019.
At Chatuchak market, DDC Director General Suwannachai Watthanayingcharoenchai gave a press conference on the new regulations of the Ministry of Public Health which declares public space, working space, and public vehicles as smoke-free areas.
The ban includes people smoking outside cafes and restaurants. There will be a five meter perimeter exclusion zone from the entrances or exits of all public buildings. This also includes outside seating areas in bars, nightclubs, etc.
Those flouting the new regulations can be subject to a fine of 5,000 baht.
City officials in Pattaya have said they will follow Thai law in regards to the enforcement of smoking in public places.
It is unclear if the fine will be given to the person caught smoking or the business and officials did not respond to questions regarding this at press time.
The exclusion zone means that smoking on virtually every major street in the city will be against the law and tourists and locals caught smoking risk a 5000 baht Thai fine. Additional signage will be placed around the city in English, Chinese, Russian and Thai according to city officials warning people of the fine.