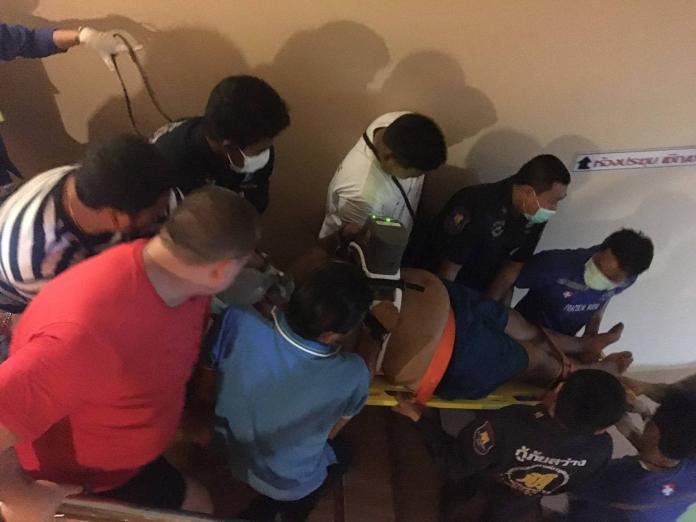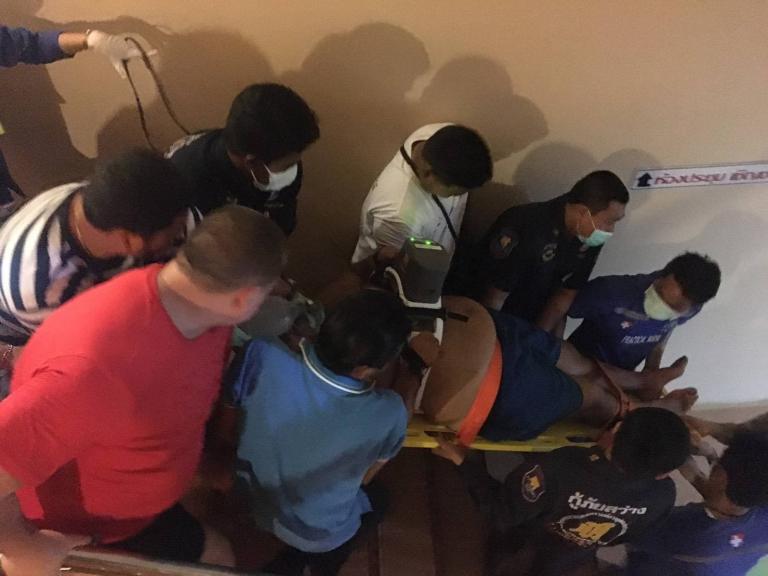 At 1230 AM this morning a 35 year old Russian National attempted to kill himself in a state of duress at a hotel in the Pattaya area.
The man was screaming and yelling and threatening to jump off his balcony after breaking the glass door to the balcony with his bare hands and body.
Hotel security called rescue services after getting several reports of the man screaming and yelling and injured from the glass by other residents.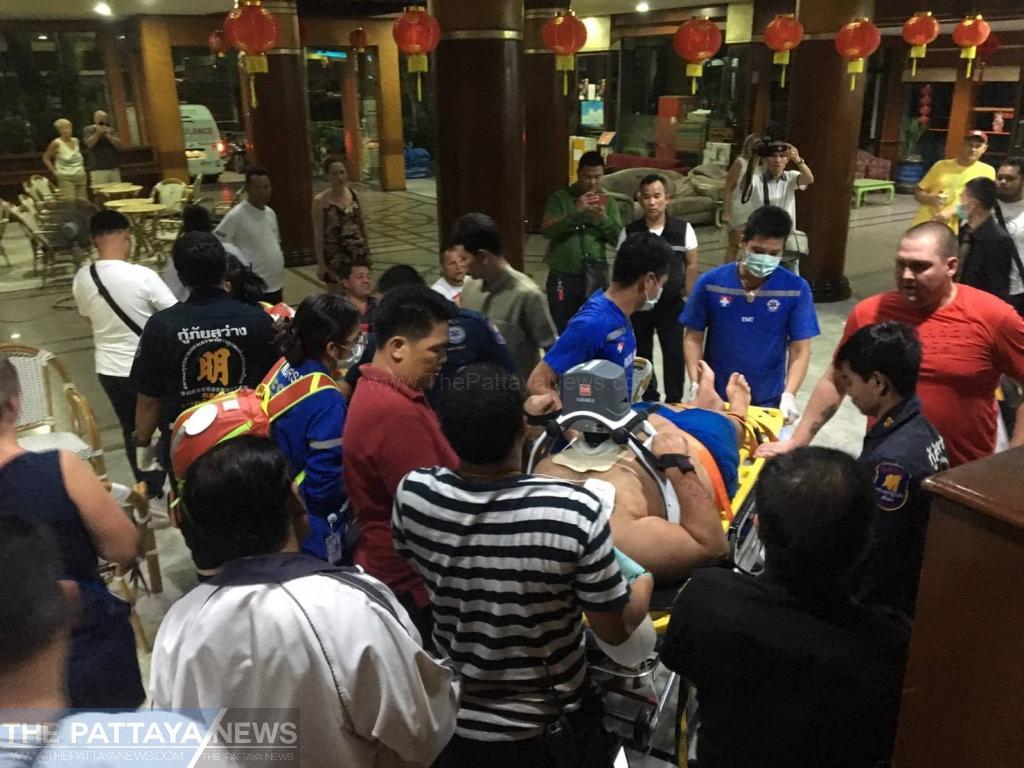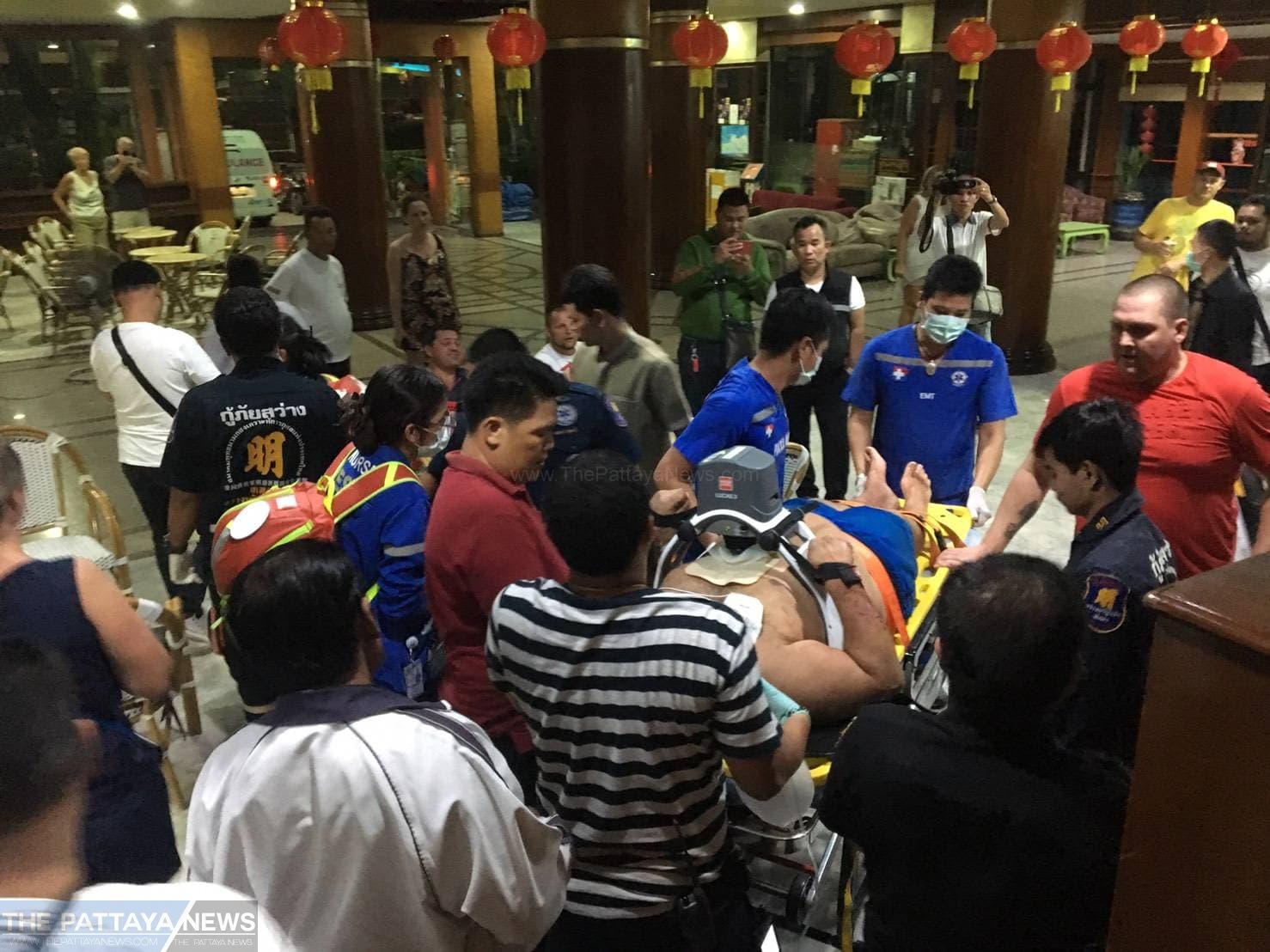 Rescue workers and police arrived and the man, who is obese and 190 KG, had already collapsed due to loss of blood.
It took over ten people to help move the large man and get him to the hospital safely. He is in serious condition. It is unknown what led to his mental state and he was staying alone in his room.
Here is the amazing video of rescue workers rushing to save his life and working together to get him to the hospital.