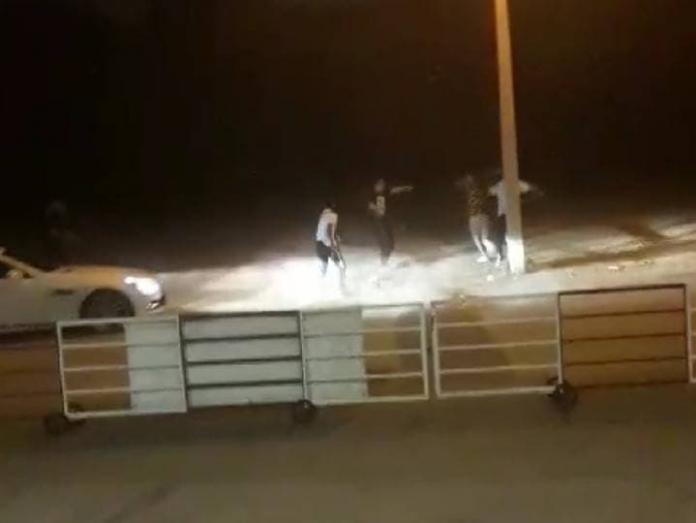 Pattaya-
https://www.facebook.com/Thepattayanews/videos/371724033605539/
Two injured Chinese men were taken to Pattaya Memorial hospital after an argument in the road behind Lotus in North Pattaya that involved multiple Chinese Nationals. Witnesses around 1:30 AM reported seeing clubs and other hand held weapons.  Additionally, one of the men appears to attempt to run down several other Chinese men with his white Mercedes Benz SLK 200.
Members of the public took pictures and video at the scene that have been given to police.
One of the injured men was named as nineteen year old Huang Wanyou.
Police chased two vehicles to the North Pattaya intersection on Sukhumvit Road. One was a white SLK 200 Mercedes Benz and the other a black Toyota Alphard van. Both had Bangkok plates.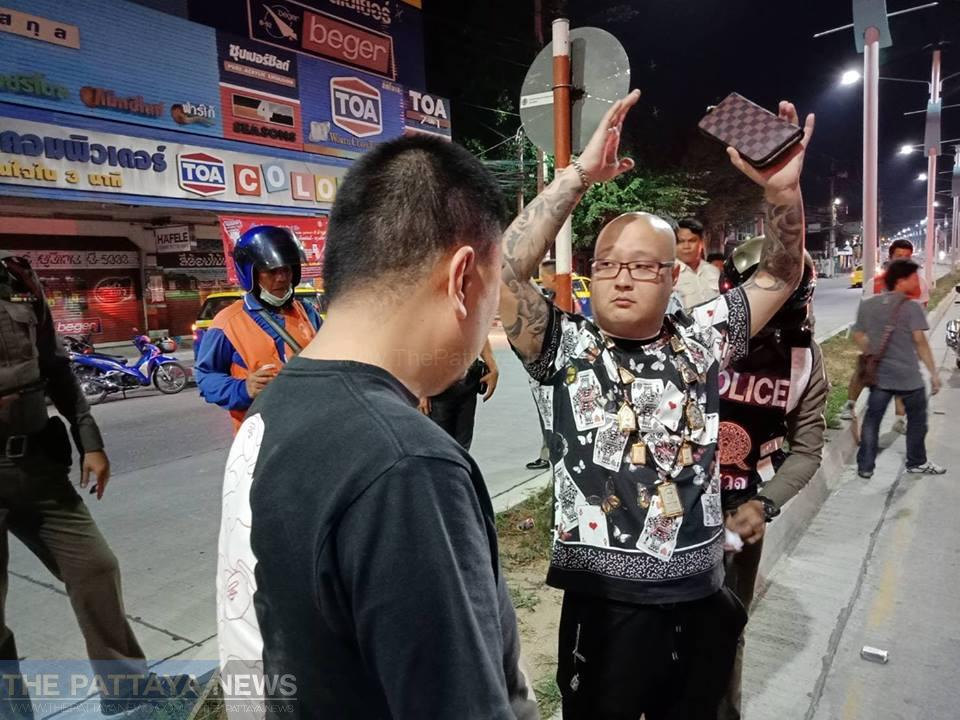 The Alphard driver Zhang Hongxing, 28, had a wound to his arm and was covered in sandy dust. The Benz driver was Cao Lei, 33. Both men were Chinese Nationals.
A search of the vehicles uncovered a knife and a rubber truncheon.  A broken baseball bat was found in the vacant lot where the fight took place.
The men initially were not cooperative, however, are now working with  police to identify the other individuals involved in the brawl and give further details of what led to the brawl.
We will give more details as we get them.