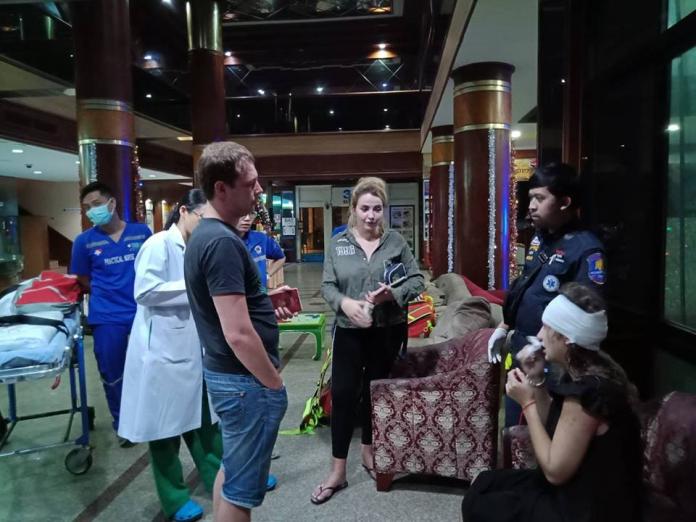 Pattaya-
A 27 year old Russian National, Ms. Natalya Tarasyuk, plunged through the second story metal roof of the lobby of the Pattaya Garden Hotel and fell to the concrete floor at around 5 AM this morning, sustaining a concussion and serious head wounds.
Her husband and a second couple called ambulance services to the scene where a dazed, heavily intoxicated and confused Ms. Tarasyuk was taken to the hospital.
Her husband stated that the four had been drinking heavily when his wife had the great idea to climb out onto the thin metal roof of the lobby and dance from their hotel room window. He stated they attempted to stop her but she would not listen and climbed out to the roof anyways.
The roof gave way while she was dancing on it and she plummeted to the ground.
It is not expected she will go dancing on any hotels metal roof again in the near future.