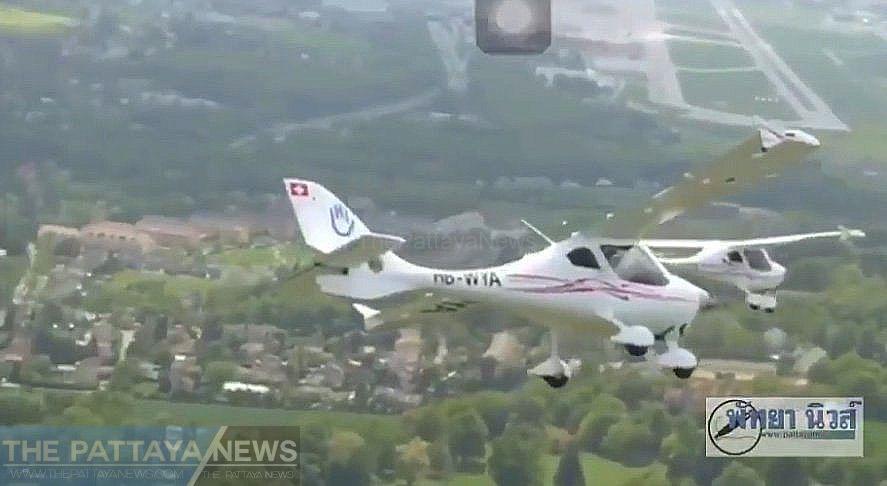 Pattaya-
A video has captured the final moments of a light aircraft that crashed in Sri Racha, Chon Buri yesterday. Footage also shows the aftermath of the crash.
The aircraft was piloted by Mike Lomberg, a South African who was flying through Thailand as part of a round the world flying adventure.
The private light aircraft crash-landed yesterday in Chon Buri, killing the pilot.
The turboprop airplane, which was coming in to land in the premises of Rajamangala University of Technology East in Si Racha district of Chon Buri province, crashed and caught fire, according to a police report.
The pilot, 60-year-old Mike Lomberg, a South African national, was killed instantly inside his aircraft. He had flown from Chiang Rai province in northern Thailand and would have been heading to Phuket today. He used a wheelchair to get around when not flying as he was a paraplegic as a result of a traffic accident and was believed to have been a test pilot.
Police are investigating the cause of the incident, which might possibly involve a malfunctioning engine.