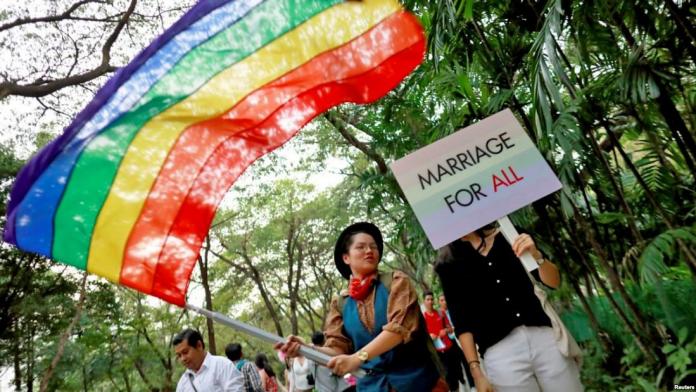 Bangkok-
If you're at least 20 years old, and one of you has Thai nationality, then, as a same-sex couple, you will soon be able to marry in Thailand.
The cabinet has approved the civil partnership Bill, paving the way for Thailand to become the first country in Asia to endorse same-sex marriage.
The current Bill, approved by the Cabinet yesterday, allows same-sex couples to adopt children, according to Nathporn Chatusripitak, an adviser to the Prime Minister's Office.
This news comes on the same day as the Cabinet passing medical marijuana legislation.
Proponents of same-sex marriage declared they were very happy with the news and were celebrating throughout the country last evening.