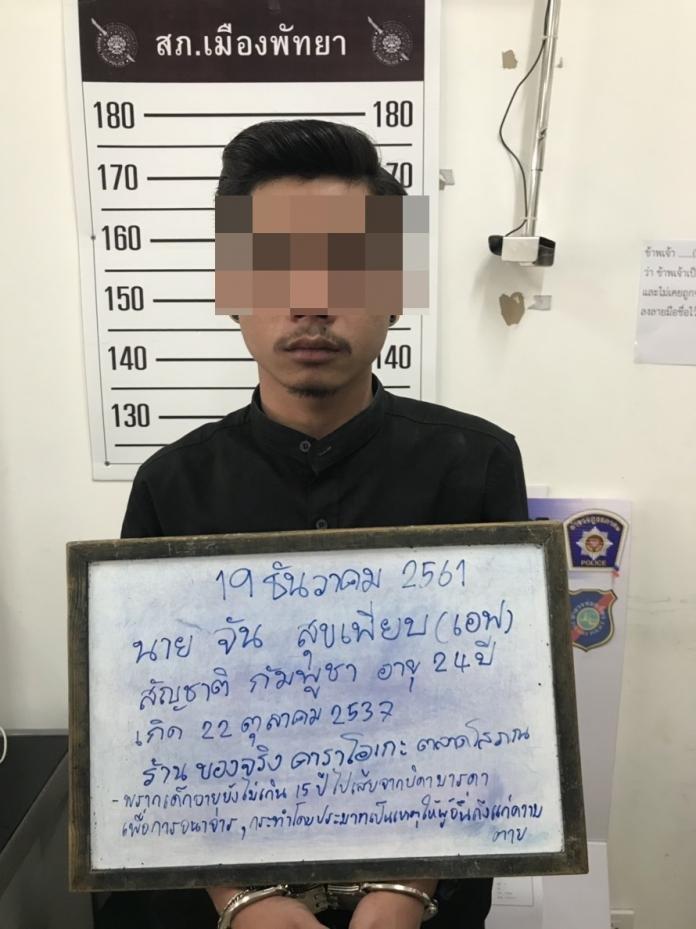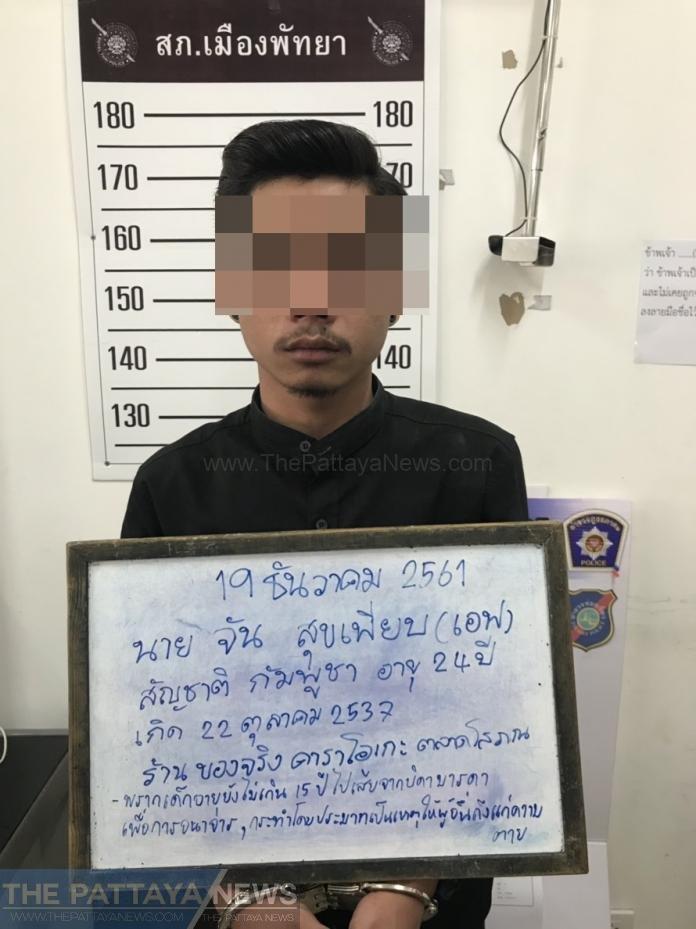 Pattaya-
Pattaya station chief Pol Col Apichai Krobpech has announced the arrest of a 24-year-old Cambodian man after the death of a 15-year-old girl from Saraburi last week.
Wichayaphat Nannithichote was found dead in Benjarong apartments in Soi Korphai.
A woman who said that she was a coworker of the deceased reportedly found the body after she failed to turn up for work at a karaoke lounge.
Pattaya News reported that Jan Sukphiap or "F" aged 24 was arrested at his lodgings.
He was a worker at the "Khong Jing Club" karaoke lounge in Soi Lang Talad Sophon.
The accused said that the victim was a customer of the lounge whom he knew. He stated that after the lounge closed he took the victim to her room and had consensual sex with her. He claims that after they had sex she tensed up and stopped breathing. He claims he panicked and left her there.
Initial video and pictures of the scene appeared to show that she had suffered wounds, not in alignment with his story, however, the amount of decomposition of her body was advanced.
He has been charged with taking a girl over 15 but not yet 18 away from her parents and negligently being the cause of her death. He also faces charges in relation to concealment and interfering with a corpse. He has also been reported to be on overstay.
It is noted that this is somewhat at odds with a whiteboard description of the charge in Thai that states that the victim was not yet 15.
The Cambodian is now in custody.
A video showed the couple arrived at the scene of the crime on Monday morning of last week. Some two hours later the man was seen to leave.