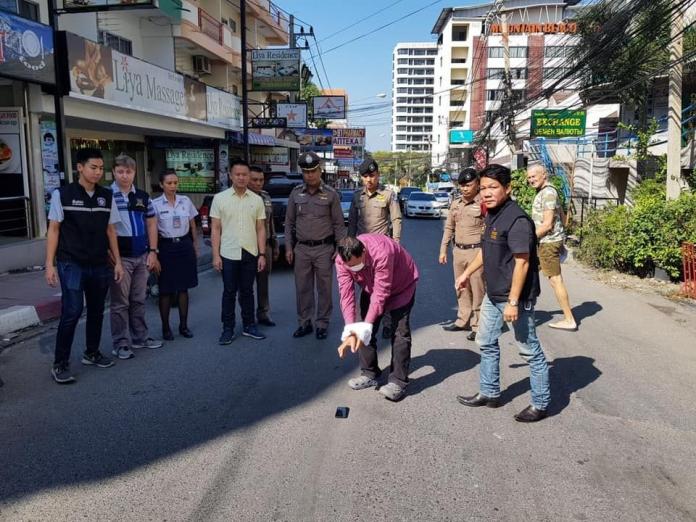 Pattaya-
A Thai man was arrested on Wednesday for refusing to return a smartphone to a Russian tourist who dropped it on a South Pattaya road three days ago.
Pattaya police chief Pol Colonel Apichai Krobphet said Niyom Sukcharoen, 64, faced a theft charge for refusing to report finding the Xiaomi Mi8 smartphone.
Apichai said police tracked down and arrested Niyom after Mikhail Sizov, 29, filed a complaint with police late on Sunday night that he dropped his phone by accident in front of a restaurant at the entrance to Soi 7 in South Pattaya and someone took it.
Witnesses told police that they saw a taxi motorcyclist pick up the phone and drive off.
Niyom said someone made a call to the phone after he picked it up but chose not to answer it and took it home before being arrested. Police investigated the CCTV in the area and were able to trace Mr. Sukcharoen based on his motorbike tags. They arrested him at his home where he still had possession of the 13,000 baht phone.
Mr. Sizov, who is a police officer in his own country, praised the police on camera for their quick work for catching the thief. He and the Police Chief, Apichai Krobpech, performed a re-enactment with the Thief on December 19th, 2018.