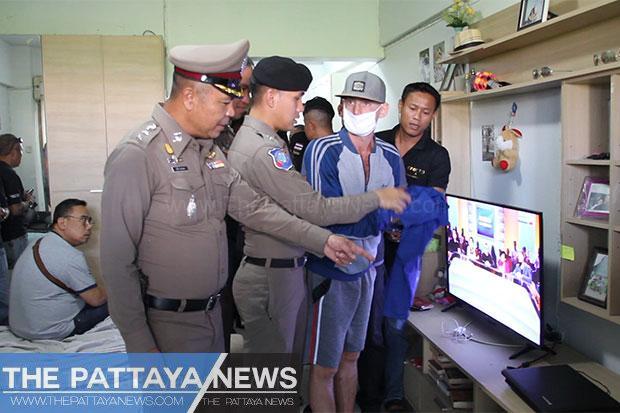 Pattaya-
29 year old Russian national Artem Kuliasov was apprehended today at his condominium in Pattaya and accused of stealing a laptop and personal documents from 35 year old Alexsandre Kuznetsov, a fellow Russian citizen.
He begged officers not to arrest him when they arrived as he stated he had HIV and could not seek proper treatment in jail.
Officers, however, reviewed his medical history this afternoon and can find no truth to the claim that he has HIV.
Mr. Kuliasov, who was a close friend of Alexsandre according to both men, stated he went to visit Mr. Kuznetsov yesterday, December 14th, 2018 at his condo located at Pratamnak hill.
Upon arrival, however, he discovered that Mr. Kuznetsov was not at home and is alleged to have taken an expensive laptop and several personal documents. He stated the door was unlocked.
Mr. Kuznetsov returned home to discover the room ransacked and his personal belongings missing and called the police. The police reviewed CCTV with Mr. Kuznetsov who identified his friend as the thief.
Pattaya Police conducted a re-enactment per Thai law this afternoon with the suspect who will be charged with theft and likely deported from the country. It is likely, in the editors opinion, the men are no longer friends.