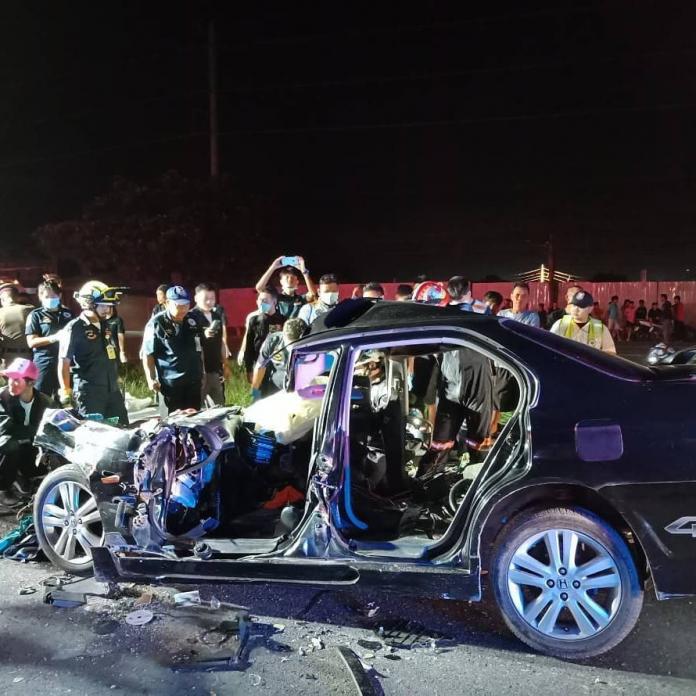 The report showed the death rate per 100,000 population in Thailand was 32.7, far ahead of Vietnam which came second at 26.7. Singapore was the safest at 2.8.
The figure for Thailand was up marginally from 32.6 in the last WHO survey three years ago, when the country had the second-highest road fatality rate in the world, behind only Libya.
The road-death rate in Libya fell to 26.1 per 100,000 in the latest survey. Only a handful of countries worldwide fared worse than Thailand in the new survey, among them Liberia at 35.9 and Democratic Republic of Congo at 33.7
Only Brunei was not included among Southeast Asian states surveyed in the WHO's Global Status Report on Road Safety, based on a comprehensive analysis of data from 2016.
The high fatality rate of the country made the average rates of road traffic death per 100,000 people in Southeast Asia to 20.7, slightly up from its previous survey of 19.8 in 2013.
By region, only Africa had more road deaths per 100,000, at 26.6, according to this year's report. The safest place was Europe, with 9.3 deaths for every 100,000 people.
The survey collected information from 175 countries.
Motorcyclists and their passengers accounted for 74% of all road deaths in Thailand, against just 6% for passengers in cars and light vehicles, according to figures gathered from the Disease Control Department. Pedestrians and cyclists each accounted for 8% of the deaths, the WHO said.
The report said the high toll was a consequence of weak law enforcement in Thailand against drink-driving, helmet wearing for motorcyclists and riders, and seat-belt usage.
Only 51% of motorcycle drivers and 20% of passengers wore safety helmets in the country, while 58% of car drivers and 40% of front-seat passengers fastened their seat belts, it said.
Worldwide, road traffic accidents are now the leading cause of death for children and young adults aged 5-29 years, the WHO said.