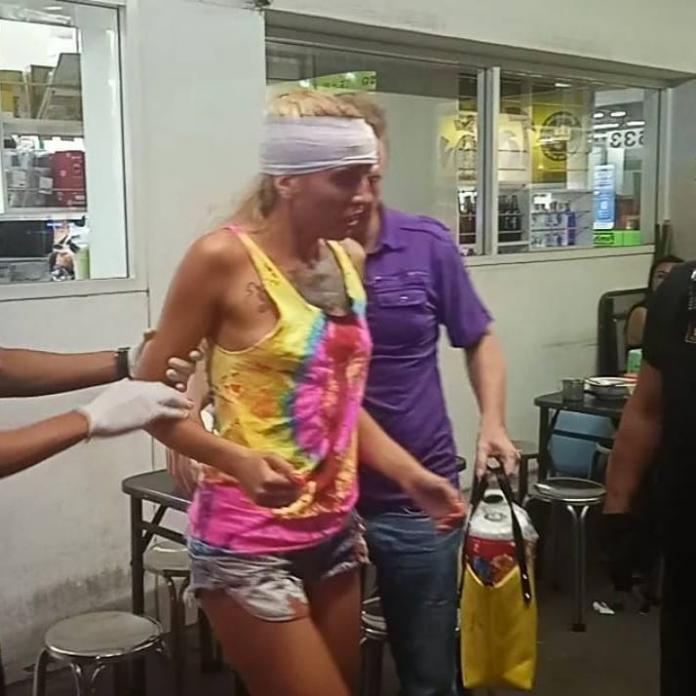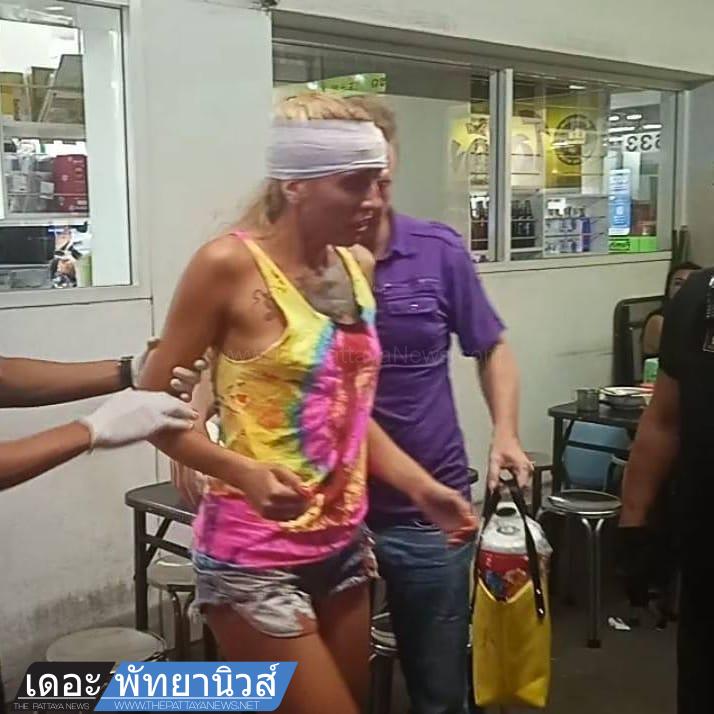 PATTAYA:–A Pattaya baht bus driver was fined 1,000 baht for slamming on the brakes, injuring a Russian tourist, leading to a bogus claim that almost cost the driver his license.
Chayapat Rithbamrung, 41, became the latest object of scorn on the Thai internet after a Family Mart clerk told police he ejected a bleeding Vera Ivanova, 26, from his truck after she bashed her head on a roof support Nov. 28.
In fact, he didn't.
It was revealed this weekend that both Ivanova and Chayapat confirmed the Russian got off the baht bus of her own accord after being injured. She also refused to pay and refused to stay with the driver. Police warned Sakda Kulamart, 19, not to spread false stories and suggested to Chayapat that the driver could sue the clerk for defamation.
The tempest in a teapot erupted around 3:30 a.m. when Ivanova and a friend hopped on a baht bus at the Pattaya Bus Station to go to their hotel. Chayapat said he was about to enter the Thappraya Road intersection when a motorist ran the red light. He braked to avoid an accident and Ivanova banged her head on the metal roof strut.
She then got off and told the driver he could leave. However, the clerk at the Family Mart claimed that the baht bus driver ordered them off and fled the scene.
Both parties are happy now that the truth is out about the incident that we reported heavily on.