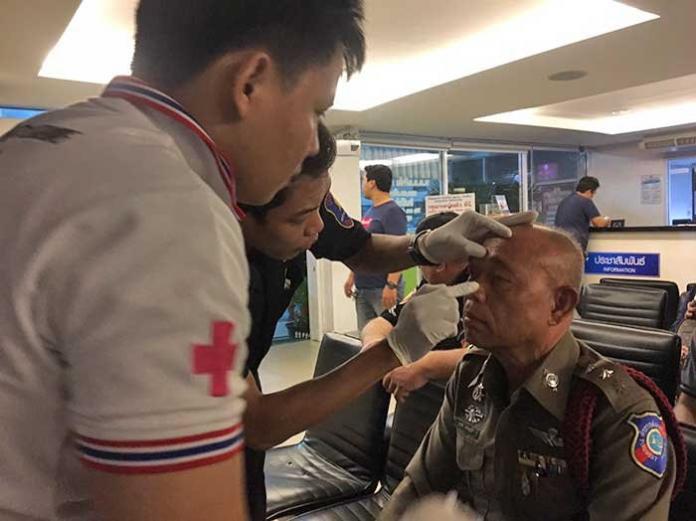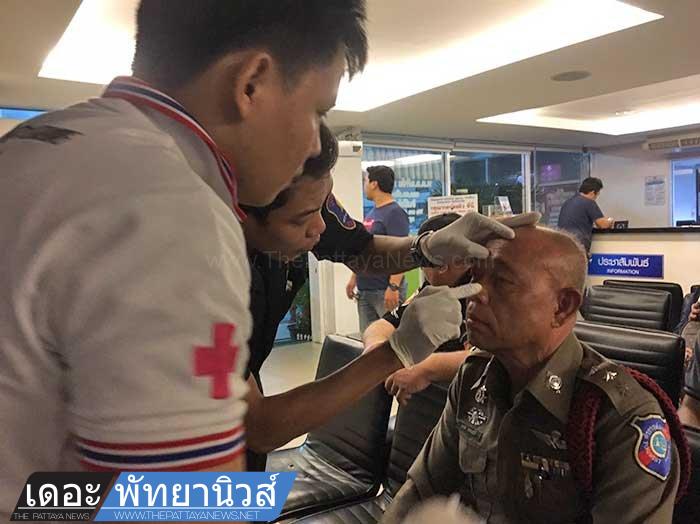 Pattaya-
A conscript described as a gay soldier by the Thai media would not go quietly after creating trouble in Walking Street this morning.
His partner joined in after a member of the public tried to help a police captain before the men were overpowered.
The rant and trouble continued at the Pattaya police station where serious charges were laid against the men.
One threatened to shoot the officer.
The incident began in Walking Street, South Pattaya, around 4 am when a tourist reported trouble. Pol Capt Sukhachai Thamsuree responded.
He was kicked by Army conscript Jakraphat Khamreuang who resisted arrest. A member of the public came to his aid and this infuriated Jakraphat's partner Phittinan Charoenwong, 31, who joined in the melee.
Phittinan hit the police captain in the face.
At the station Jakraphat threatened to shoot the police and continued trying to fight as the pair hurled abusive insults, reported Siamchon News.
The pair have been detained and charged with drunk and disorderly behavior, resisting arrest, assault on a police officer and slander.