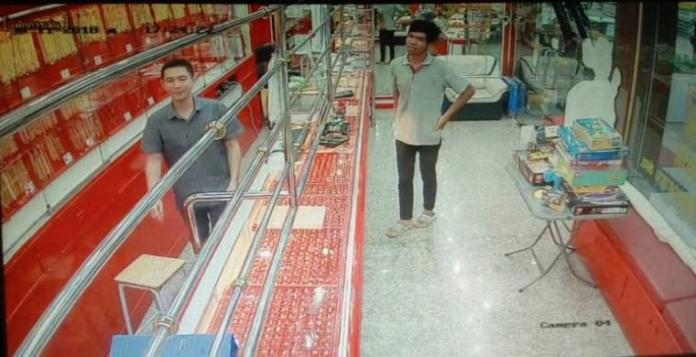 An out of work man from Thailand's north east tried several ways to make money – but none worked out.
So Suphachai Panthong, 27, from Sisaket decided to rob the Boonchai Yaowarat gold shop in Sri Racha on November 30th, 2018, around 6:00PM.
Mr. Panthong tried on a one baht weight gold necklace claiming he wanted to test the fit. He then proceeded to attempt to make a dash for his red plate Yamaha Fino getaway vehicle waiting outside.
Owner Jarae Nitikarun, 41, was not to be outwitted. He had already locked the electronic front door. Mr. Panthong understood right away that he had been caught, removed the necklace and calmly waited for police.
Local police found the hapless would-be robber waiting for them. He fully admitted to the crime to the police and was taken into custody peacefully.
He had recently been terminated from his job at a local factory, he said, and tried other ways to get money without success.
He was taken to the local police station to face multiple charges and potentially several years behind bars. This is the second man in one week to attempt to rob a local gold shop who was stopped by the auto lock system in the shop.