Pattaya-
Two brothers wanted by police in Merseyside in the United Kingdom over suspected drug trafficking offences have been arrested in Thailand.
Joseph and Gregory Mulhare from Wirral were detained on the 17 of November in Pattaya by Thai immigration police, it emerged.
The pair, aged 43 and 38, are being held under warrants from the North West Regional Organised Crime Unit.
They are suspected of trafficking cocaine, ecstasy and methamphetamine in the UK. They had been facing charges in the UK when they fled the country and eventually made their way to Thailand. According to local sources, they had been hiding in plain sight in Pattaya for some time, being regulars of a local beer bar in the LK Metro area.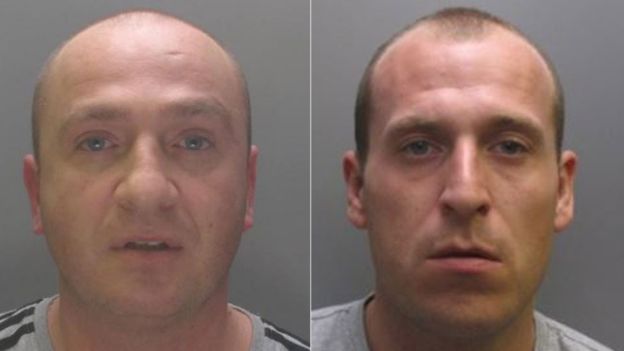 Thai immigration discovered they were staying in Soi Bua Khao in South Pattaya at The Link Hotel.
They were often seen frequenting Unique Blue Sports Bar according to witnesses.
They discovered they were wanted by the Thai police and subsequently went to Room 305 at The Loft in Pratumnak hill owned by Wirawan Luangleu.
On the 18th of this month the pair paid Wirawan 2,000 baht to take them to Pannee Lodge Hotel in Khao San Road Bangkok.
From here they went to Suvarnabhumi airport attempting to give officers the slip. They changed taxis at the airport and proceeded to Sukhumvit Suites in Asoke back in downtown Bangkok. There they stayed in rooms 405 and 406.
At 10pm on the 19th they checked out and went by taxi to Panda Resort in Don Hua Lor district of Chonburi where they were arrested at 2.30 am the next morning in room B33.
Their visas have been revoked and they are being prepared for deportation back to the UK.
Merseyside Police issued an appeal to speak to the brothers on 14 November.
The Foreign Office said: "We are providing assistance to two British men following their arrest and detention in Thailand."