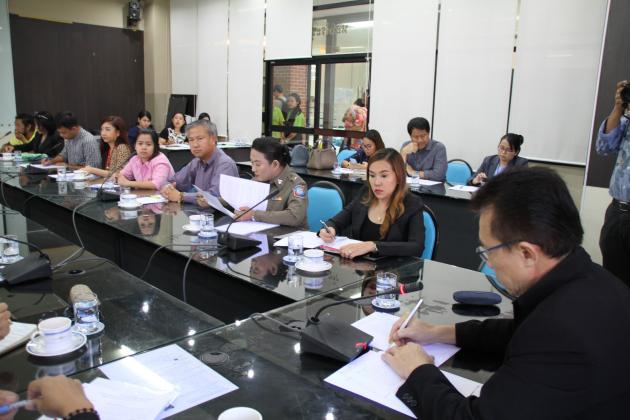 Pattaya-
Local Authorities, officials, business owners, members of the Thai Government and Thailand Tourism Authority members met at City Hall today to plan and announce an Environmental Awareness Kick Off Day Event. The Event will be held on December 1st, 2018, on Pattaya Beach in two locations: In front of Central Festival and A-One Hotel near Soi 5. The event will last the entire day from 9:00AM until sundown.
The Event will feature several activities, to include:
-A Public Beach cleaning to include high level government officials and tourists. Tourists and Expats are encouraged to come and assist in cleaning the beach.
-A public waste management seminar in which a Deputy Mayor will discuss the ongoing work being done to control waste in the city of Pattaya.
-An exposition on the dangers of plastic bags. Several prominent area retailers, including 7-11 and Villa Market have announced plans to scale back or discontinue plastic bags entirely.
-Children from local schools will have demonstrations and posters detailing their ideas and input for controlling the waste and taking care of Pattaya.
-Dozens of stalls and informational kiosks for tourists and locals alike explaining how they can assist in controlling the waste they produce in Pattaya City.
Tourists, Expats and Locals are encouraged to come to the Environmental Awareness Kickoff Day and, quote from an organizer, be part of the solution, not the problem.