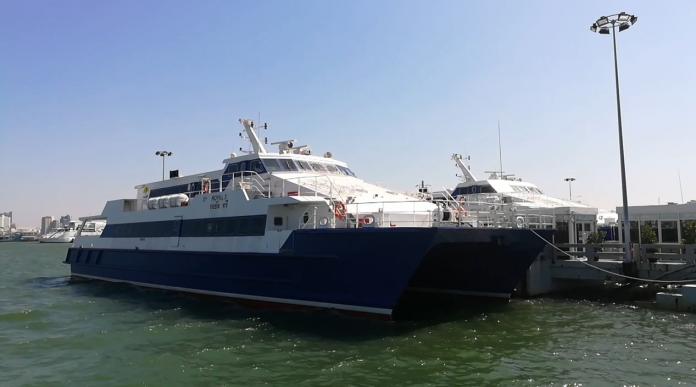 Pattaya-
The ferry to Hua Hin from Bali Hai Pier has reopened as of November 1st, 2018 after nearly a two month closure. The contractor behind the ferry, Royal Passenger Lines, stated that the closure was due to the rainy season and dangerous conditions on the water.
However, Tourism Authority Officials stated that the issue was not the weather but the downturn in customers due to a lack of marketing on the part of the contractor. Royal Passenger Lines did not admit to this, however, have stated that along with reopening they have started a Facebook marketing campaign and will be working with local tourism agencies to promote the ferry.
Reporters, including from The Pattaya News, were invited to today's soft opening/relaunch. The original date of opening was announced as November 17th, however, officials from Royal Passenger Lines stated they are ready for business now. Roughly fifty passengers were waiting and ready for the 1:00PM ferry to Hua Hin.
The ferry departs daily at 1:00PM currently, tickets can be purchased directly at the Bali Hai Pier. The price is 1250 baht for an economy seat, 1550 baht for business with more comfortable seats and additional amenities and 14,000 baht starting for an enclosed VIP room. The journey time is roughly two hours.
Tickets can be purchased up to an hour before departure.