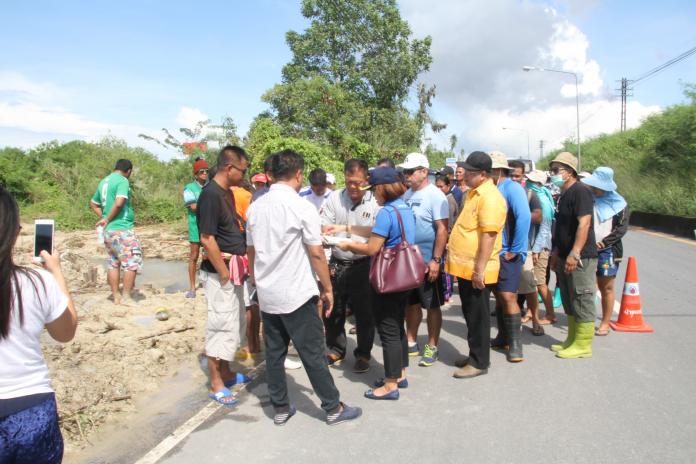 Pattaya-
Residents of a small village on Moo 4 located behind the popular Pattaya tourist attraction The Floating Market have reached out to the city government to complain about consistent flooding and damage done to their homes that is due to the floating markets lakes and rivers draining directly onto their property. They stated they have attempted to speak to the owners of the floating market previously but the market refuses to listen to their complaints and concerns so they have turned to the city for help. The residents, which number about fifty in total, state this has been going on for an extended period of time.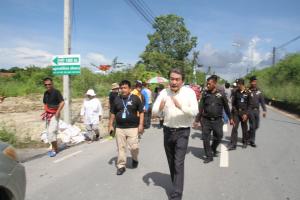 Deputy Mayor Ronawit Ekkachong toured the village and area around the floating market in the afternoon of October 22, 2018 with the local residents, police, floating market management and the press.
Nearly fifty homes have been damaged by the water draining from the market and several roads have been damaged severely. This was observed by the press as well as the deputy mayor and his staff.
The Deputy Mayor said five water pumps will be installed immediately at the front of the Floating Market, paid for by the market management, to help resolve the issue. Additionally, once the pumps are installed the residents and Deputy Mayor will meet once again with the management of the tourist attraction to ensure that the problem is properly resolved.
It was not clear if the Floating Market would be giving any compensation to the villagers for the damage that has already been done to the homes of the residents.