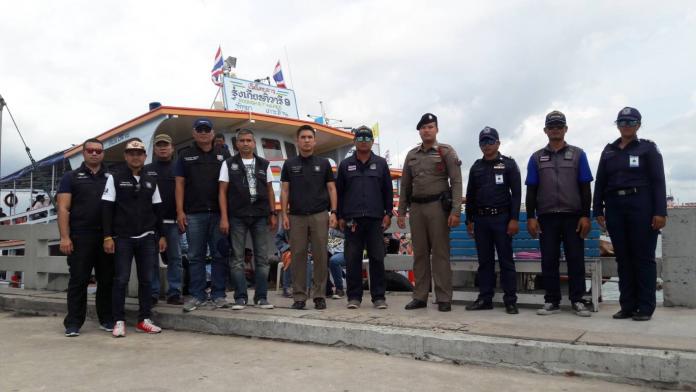 Pattaya-
This weekend was a long public observance of the anniversary of the death of His Majesty the King and as a result many tourists took the opportunity to visit Koh Larn.
Tourist police assisted all weekend long at Bali Hai Pier helping the increased level of tourists, both Thai and Foreigner, getting on and off boats and providing assistance for issues such as heat exhaustion and tourists who were confused or lost.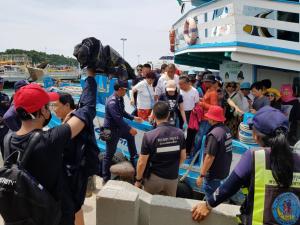 The Tourist Police stated to The Pattaya News that over 21,935 people took the ferry to Koh Larn over the holiday weekend. The beaches were full and with the assistance of the tourist police they were pleased to announce they were no major issues or crime that took place.
Additionally, it appeared the city and staff anticipated the higher demand of tourists in advance and no visible signs of trash, garbage or littering was to be seen on the scenic and popular beaches of Koh Larn over the weekend.