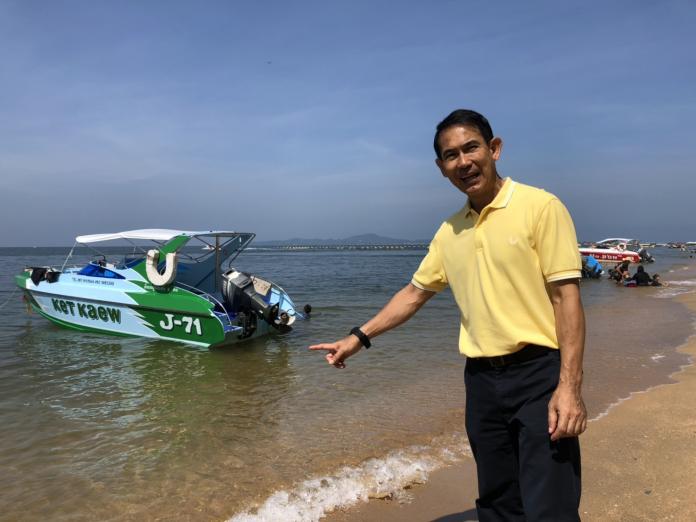 Jomtien-
The Deputy Mayor, Mr. Boonsart Sawat, took local reporters and news organizations on a tour of Jomtien area beaches today, October 16th, 2018.
He stated that he wanted to show tourists and the local media that despite negative media reports the water and beach was clean and the atmosphere was perfect for tourists who wanted to enjoy a beautiful vacation.
He pointed out to the press multiple tourists, including children, happily swimming in what appeared to be clear and debris free water. He also pointed out that there was no sign of trash or littering on the beach and that the new fines and public information program on not littering or smoking on the beach was working.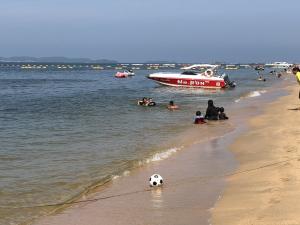 He stated that all tourists should come and relax on the areas local beaches and encouraged them to come see for themselves.
Editors Note: The beaches chosen to be toured were the choice of the Deputy Mayor. Requests to visit and tour other area beaches that have been in the press recently for potential waste and unsafe conditions were declined.