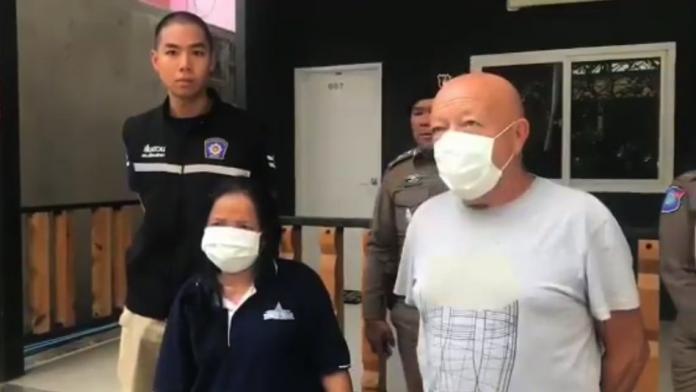 A British pensioner and his Thai wife were led on a reenactment yesterday after they were caught on CCTV stealing their neighbor's mattress and 100,000 baht in foreign currency.
Pattaya police chief Pol Col Apichai Krobpetch – who had earlier promised thieves they would be caught this high season – led 72 year old Sidney Michael Edward and his wife Pansakaw Nasoke, 45 to the scene of the crime on beach road Soi 5.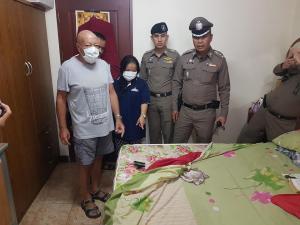 Sidney had forced the doorknob of the next door room belonging to a Mr Stephen aged 66 .
When Mr Stephen came back from a trip to Cambodia on Saturday he found that 3,000 UK pounds and his mattress were missing.
He immediately went to the cops.
His neighbors immediately fell under suspicion but denied stealing. However, when they were shown CCTV they had to change their story.
Sidney admitted that he stole the mattress and cash – worth about 120,000 baht – and his wife acted as lookout.
The couple are being held in remand prison for trial and cannot afford bail as Mr. Sidney stated he has no funds.