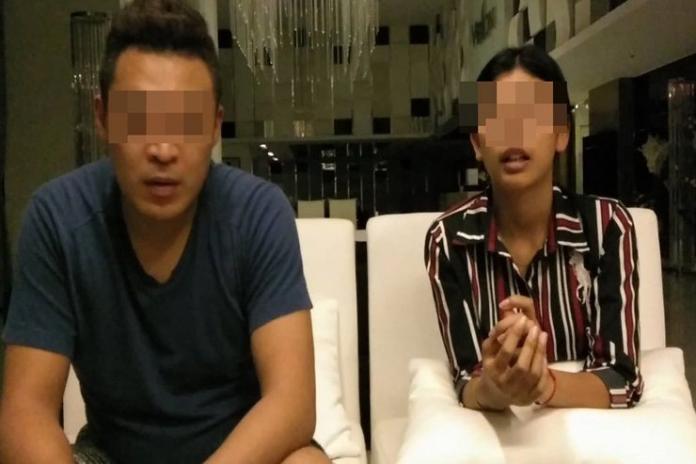 Pattaya-
A Hong Kong tourist criticised Pattaya police on Saturday for not arresting a group of ladyboys who allegedly robbed him.
Vincent Chen, 32, claimed that a group of ladyboys stole his possessions, which he valued at Bt1 million, on Tuesday. He said police simply fined them and let them go free without having them return his possessions. Mr. Chen also claims to be a well known actor in China and Hong Kong.
Chen said he was walking on Pattaya Walking Street at 5am on Tuesday when a group of four ladyboys approached him and asked him for money to buy food. Chen said he agreed to give them Bt500 but they demanded Bt1,000, leading to a dispute. The ladyboys then assaulted him and while he was fighting back they snatched his bag.
He claimed his bag had Bt120,000 in cash, a Rolex watch worth Bt520,000 and a gold bracelet worth Bt400,000.
He said police then arrested him and the four ladyboys and took them to the police station. Both sides were fined, however, the ladyboys were allowed to go without returning his bag.
Chen also showed a video clip from a security camera that showed the ladyboys assaulting him and snatching his bag.
Police state they are still investigating the situation and a search of the ladyboys premises early Saturday found nothing.