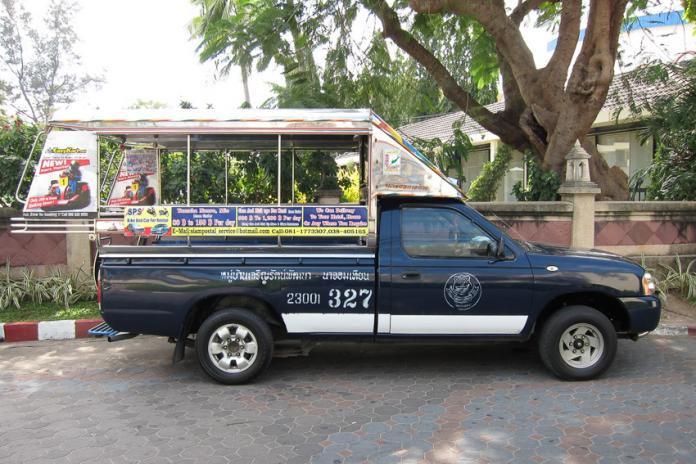 Pattaya-
This week local school officials of Pattaya School Number 8 along with a group of concerned parents spoke out to Pattaya City Officials and police about the popular "bus stop" for baht busses that goes to Jomtien on Second Road at the corner of Second Road across from the Walking Street area.
Parents claim that it is a safety hazard and this area is supposed to be a pick up and drop off point for their children going to school. However, instead it is full of baht busses that stop and wait for tourists to go to Jomtien which is against Thai Law. Therefore, the parents struggle to pick up their children amongst the parked baht busses and many tourists trying to get on them. Additionally the officials and parents state that the baht busses overcrowd themselves and force passengers to stand on the back of the bus which is also against the law.
There is an additional bus stop on the other side of the road that goes to the Naklua direction.
Baht busses parking and waiting for customers in non designated parking spaces is against the law, School officials and parents stated, and they are fed up and want the city to take action.
It is unclear at this time what, if any action, Pattaya City officials will take.