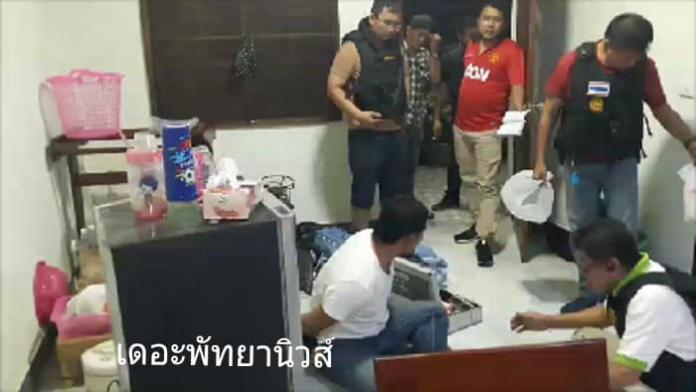 Huay Yai-
On September 20th, 2018, at 9:00PM, Banglamung officials and police raided a small apartment located on Moo 4 in Huay Yai after an investigation had led to them to the address over the prior week.
Several teenagers as young as 13 years old were discovered recently in the area to have possession of Yabba tablets (Meth.). Police investigators determined that the source of the tablets were husband and wife Sarutma and Prasit Thaisit.
Police observed the address for some time and observed several young teenagers coming and going from the apartment in a period of a few hours. Police decided to raid the apartment and discovered a total of 296 Yabba pills. They also discovered a crystal form of meth in the bra of Sarutma.
Sarutma claimed to the police that all the drugs were hers and that her husband, Prasit, was not involved nor responsible. However, police did not believe this statement and arrested both individuals on drug charges. The couple will be held at the Pattaya remand prison pending trial.